How to Check Your Oil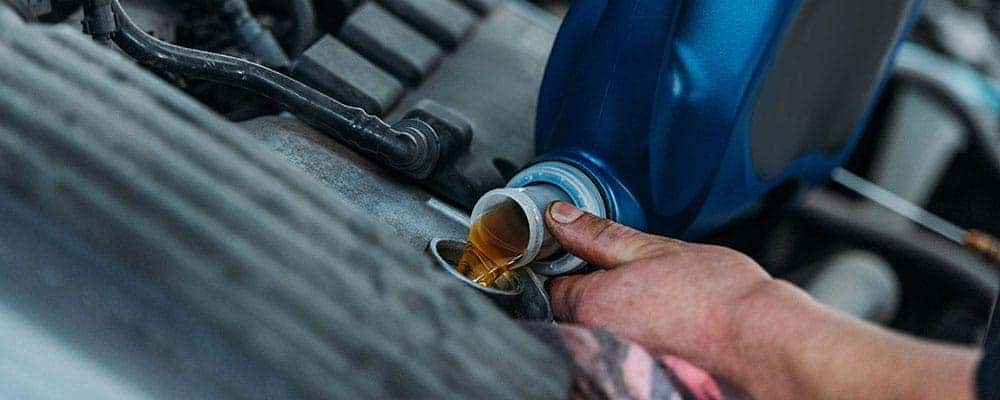 Motor oil is a crucial, yet often overlooked, component of your vehicle, and ignoring proper maintenance can have huge effects on the health and performance of your car. It is easy to check your motor oil right at home. In just a few simple steps, you can know whether your car is good to go or if you need to stop by the service center for an oil change.
The Basics of Checking Your Oil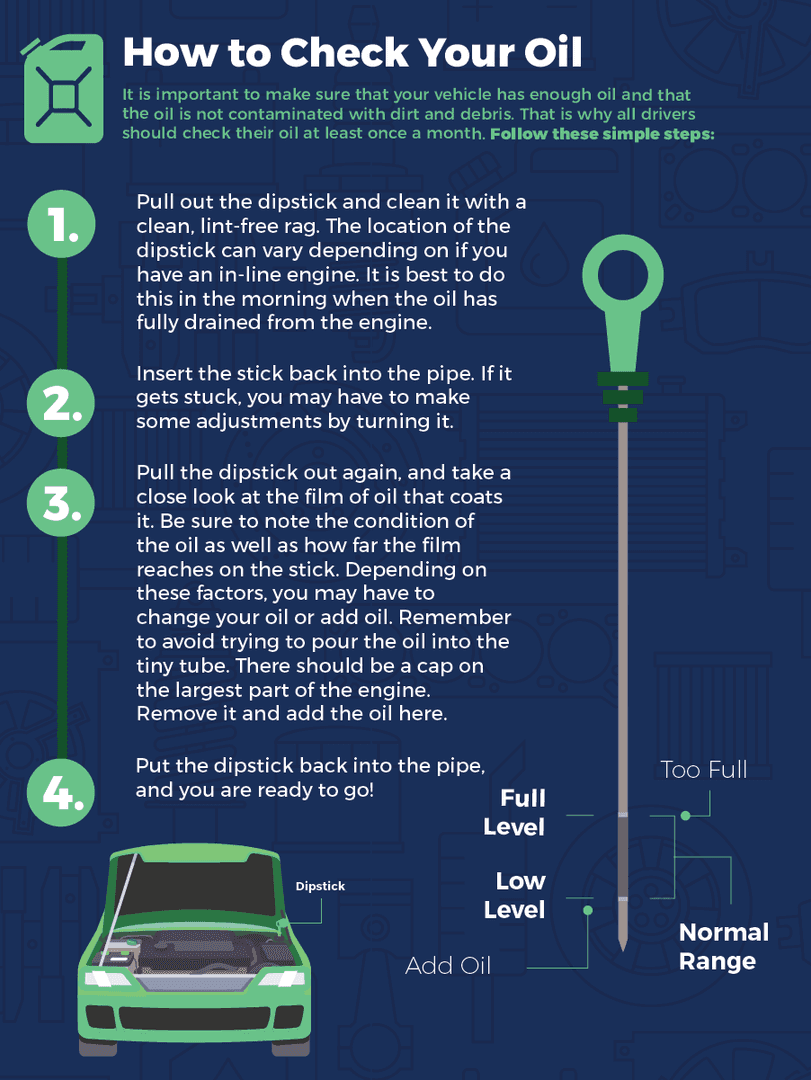 Tips to Remember
When checking your oil, make sure your car is parked on level ground. Although for most vehicles it is recommended that you wait to check the oil until the engine is cold, there are some automakers that recommend checking the oil after the engine has had some time to warm up. Be sure to consult your car's owner's manual for instructions.
Do I Need to Add Oil?
If your oil levels are looking a bit low, it is simple to add oil. Just follow these steps:
Find out the correct grade of oil for your vehicle. That information should be listed in your owner's manual.
Remove the filter cap, which is typically located on top of the engine.
Because overfilling can damage your engine, start adding engine oil slowly. A funnel should help to eliminate any spills.
Add half a quart of oil and then check the level with the dipstick once again. If you are still a bit short and near the minimum mark, add the second half of the quart. It is not likely that you will need to add more than a quart.
Secure the oil cap, and you are all set!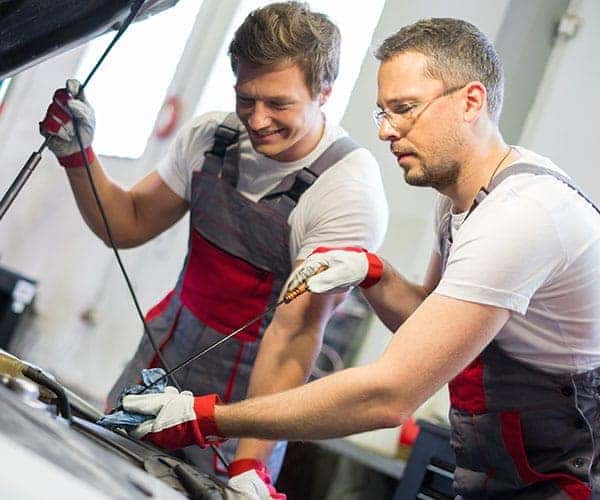 Schedule and Oil Change
If your oil shows signs of contamination, it is time for an oil change. DuPage CDJR makes it quick and convenient to set up this service, so you can be back on the road as soon as possible. Make your appointment today!