Restaurants in Glendale Heights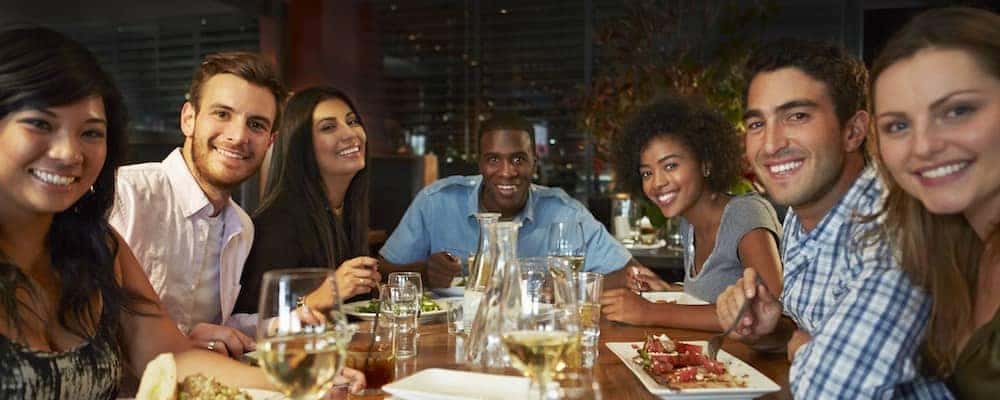 If you're new to Glendale Heights, then you might not be aware that it's home to a bustling culinary scene full of diverse eats. But what are our top restaurants in Glendale Heights? We're happy to let you in on the local hotspots! Before you plan your next day trip to our neck of the woods, be sure to bring your appetite and schedule a visit to one of our favorite restaurants.
Lunch
Lunchtime is a great opportunity to try something new in a casual setting. Whether you want to sample world-class pho or a deep-dish pizza, you'll never go hungry with these restaurants in Glendale Heights
Joseph's Pizza is the local pizza joint with a reputation for quality. From deep-dish to gluten-free, everyone can enjoy a delectable slice at this popular Italian eatery.
Organi Soul is the perfect spot for health-conscious diners who don't want to skimp on flavor. Enjoy organic Mediterranean offerings like chicken shawarma and falafel, or try an order of buffalo wings if you're in the mood for a something spicy!
Pho Ha specializes in traditional Vietnamese food. There's nothing like a bowl of aromatic pho on a cold day, but don't forget to order the fresh spring rolls to start your meal off right.
Dinner
After exploring all the fun things to do in Glendale Heights, you'll be ready for a hearty dinner.
Ki's Steak and Seafood offers fine dining with quality ingredients and impeccable service. Treat yourself to the prime rib and a glass of wine, or try the crisp Ki's Chopped Salad for a healthy and delicious meal.
Schnitzel Platz offers traditional German fare for the whole family. From homemade spätzle to piping-hot schnitzel, there's something on the menu for everyone.
Moonsun Sushi creates dozens of unique and flavorful rolls, along with a great variety of Asian fusion cuisine. Don't miss out on the shrimp tempura roll!
Learn More Things to Do In Glendale Heights
While you're in Glendale Heights, drop by DuPage CDJR for all your automotive needs. We're just a short drive from Naperville and St. Charles, and we're always happy to answer your questions. Contact us at any time!