How to Measure Tire Tread Depth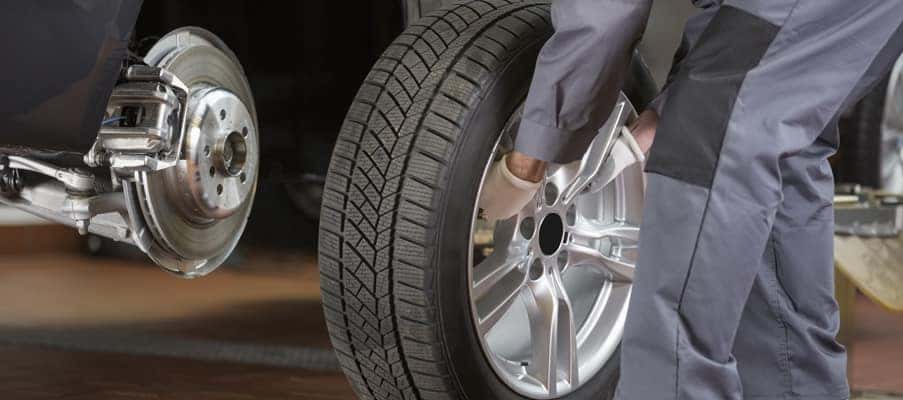 Learning how to measure tire tread depth can save you from dangerous driving conditions, and luckily, it's an incredibly simple skill to master. Whether you invest in a tire tread gauge or use your pocket change, anyone can learn how to assess tread level in mere seconds. Check out our step-by-step guide below, so you can drive through Naperville and Lombard with confidence!
Why Do You Measure Tire Tread?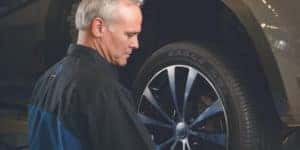 Tire tread helps your vehicle stay firmly planted to the road. When you get a new set of tires, you'll usually have around 10/32 to 11/32 of an inch of tread to use. But over time, your tread wears down on the road's surface. Once you hit a tread level of 2/32 of an inch, your safety is compromised and it's time to replace your current set. That's because driving on bald tires greatly diminishes your car's traction and handling. You can prolong the lifespan of your tires by staying up-to-date on your tire rotations and maintenance, but eventually, even the best tires must be swapped.
How Do You Measure Tire Tread Depth?
There are several ways to determine your tread depth. Some cars have indicator bars that are built directly into the tread ribs. Some drivers prefer to buy a tool like a tread depth gauge to get a precise measurement. But if you have some change, you can easily perform the tire tread penny test. Here is how you do it:
Flip your penny upside down, so Lincoln's head faces the floor.
Insert the penny into your tread rib.
Take a look at how much of Lincoln's head is showing.
If the top of Lincoln's head is under the ribs, you are good to go.
If you can see the top of Lincoln's head, start shopping for a replacement set before you get a flat tire!
Schedule Your Service Today
Now that you've mastered how to measure tire tread depth, feel free to stop by DuPage Chrysler Dodge Jeep RAM for more information. We're only a short drive from St. Charles in Glendale Heights. Whether you need a new tread depth gauge or a brand new set of tires, our technicians are always happy to lend a helping hand. Contact us with any questions!