Dangers of Driving on Bald Tires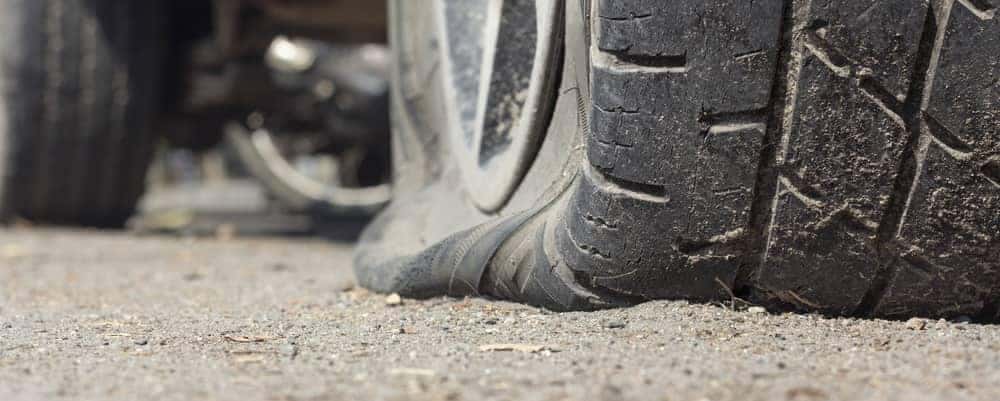 While most drivers know that proper tire tread depth is essential to your safety, some people find themselves cutting it close to save a buck or two. So, what are the real dangers of driving on bald tires? You might be surprised. The National Highway Traffic Safety Administration found that over one-quarter of all cars involved in crashes had insufficient tire tread.
About Our Service Department Contact Us
What is the Purpose of Tire Tread?
Tire tread is one of the most important factors when creating good traction on the road. These grooves are built into the surface of the tire to grip onto the pavement, and while important on dry land, tire tread is especially important in the case of slick and slippery roads. Tread carries snow, sleet, and rain away from the surface of the tire – which creates better contact with the terrain. That means your car stays firmly planted, even in a downpour.
Why are Bald Tires a Big Deal?
Drivers put themselves at risk every time they drive with insufficient tread. Even if there's no rain in the forecast, bald tires can cause tons of different issues that affect your safety. For example, bald tires lose air pressure much faster than properly maintained tires. This makes them much more prone to blowouts, as well as heat buildup. And if you do find yourself driving through a sudden storm, your risk of hydroplaning is much higher.
View Mopar's video about the effect worn tires have on stopping distance.
How Do I Prevent Bald Tires?
Keep an eye on your tire wear to avoid driving on bald tires. We recommend checking your tire tread depth once a month or so. You can use a tire depth gauge, build-in indicator bars, or even a penny to make sure that you have at least 1/16th of an inch in tread left. Be sure to also look for signs of wear, like cracks in the sidewall or punctures. If you notice anything suspicious,
schedule your service
with DuPage CDJR to be safe!
View Mopar's video about how to know if your tires need maintenance or replacement.
Visit DuPage CDJR for your Next Service
Tire wear may be inevitable, but driving on bald tires is not. Visit our service department for more information about your auto needs, and feel free to contact us for more personalized advice. You can also swing by the dealership in Glendale Heights, near Naperville and St. Charles.