How Do I Protect My Car from Pets?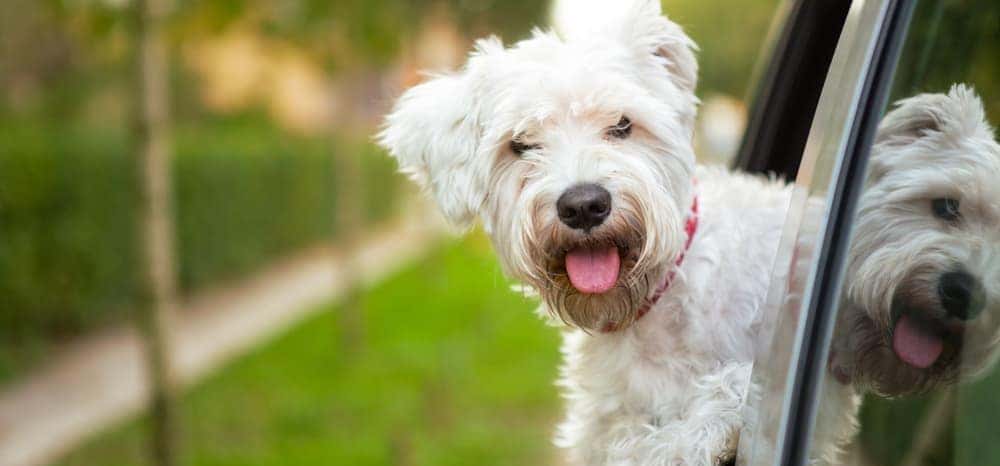 There's nothing like a fun adventure with your furry friends, but sometimes the journey can get a little messy. So, how do I protect my car from pets? Take a look at our best tips and tricks to dog-proof your car, so you can plan your next trip to Lombard stress-free!
Methods for Cleaning
If you want to keep your car in pristine condition, you need to develop a cleaning strategy to stay ahead of the curve. Whether you want to remove pet hair from a car or deodorize the cabin, try the following tips to maintain a tidy car:
Vacuuming: A good vacuuming will start you on a clean slate by removing old dirt, debris, and crumbs from every nook and cranny of the interior. If your interior could use some help, consider a professional cleaning.
Spot Cleaning: Accidents happen when you least expect it. Be sure to pack a bacteria removal system, as well as an upholstery or leather cleaner in the cabin just in case something happens on your trip.
Hair Removal: A lint roller is small enough to fit into a glove box, but extremely effective when picking up those loose furballs. In between vacuumings, use a lint roller to keep your seats fuzz-free.
Travel Accessories
Pet travel accessories can cut your cleaning time in half, while making your cabin even safer for your four-legged friend. Here are a few recommendations to upgrade your vehicle to be the ultimate pet wagon:
Pet Car Door Protector: Keep your door free of slobber, paw prints, and scratches with a simple pet car door protector. You can also pick up a window protector to keep your glass clean, or make your own from simple plastic wrap.
Pet Car Harness: A proper pet car harness keeps your dog safe in case of a collision. Most harnesses clip into the car's existing seat belt, but some pet owners prefer a travel crate or pet carrier as an alternative.
Seat Covers: Available in a wide range of designs, seat covers wrap the entire seating area in a waterproof fabric to keep everything clean. Some models even add storage pockets for organization.
Find Out More Today!
Now that you know how to dog-proof your car like a pro, check out some of our most pet-friendly cabins. How about cruising through St. Charles with a new Chrysler Pacifica or visiting Naperville in a RAM 1500? Plan your next test drive and contact us at DuPage Chrysler Dodge Jeep RAM.