How to Remove Stickers from a Car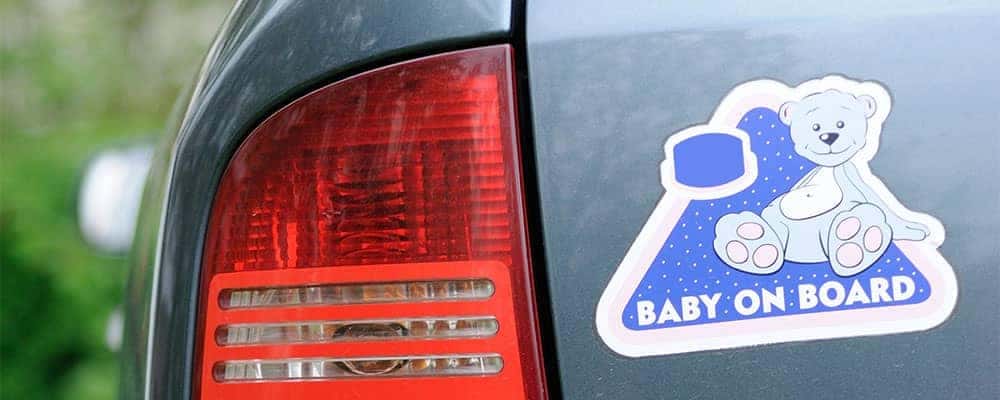 If your sticker-covered bumper no longer reflects your sense of style, then it's time to get a fresh start. Luckily, learning how to remove stickers from a car is quick and easy to accomplish with the right tools and a little elbow grease. Not only will we tell you how to remove stickers from car paint, but we can also help you scrub sticker residue from your windows effectively! Let's get started.
Essential Tools
Before you get to work, it's important to have all the supplies that you need at an arm's reach. You'll need to work quickly to get the best results, so be sure to double check that you have everything that you need:
Hair dryer
Two clean cloths
Tree sap remover
For glass: Razor blade and glass cleaner
For exterior: Sturdy plastic card and detailing spray
Removal Technique
Now that you have all the essentials ready to go, it's time to get to work. Have patience with the process, and don't worry if the sticker breaks as you peel. We'll even explain how to remove sticker residue from a car.
Clean the sticker and surrounding area, or take your vehicle through the car wash to remove dirt and debris.
Plug in your hair dryer and point the nozzle at the center of the sticker, keeping the dryer several inches above the surface to avoid paint damage.
Start with the center of the sticker and work your way to the edges. Check the corners periodically to see if the glue is loose enough to start peeling.
Push your card under the edges of the sticker to pry the design free. Use a razor blade if you are working on glass. Reheat the sticker with the dryer if the glue starts to harden.
After the sticker is removed, continue to scrape up excess adhesive with your card or blade. Finish off with tree sap remover on a cloth.
Spray your detailing spray or glass cleaner on a clean cloth and polish the area.
Enjoy your clean car!
Schedule Your Detail at DuPage CJDR!
While anyone can remove a sticker from a car at home, sometimes you need a helping hand to really bring out the best in your vehicle. Contact us at DuPage CJDR, near St. Charles and Naperville, to find out more about car detailing!