How to Clean Jeep Soft Top Windows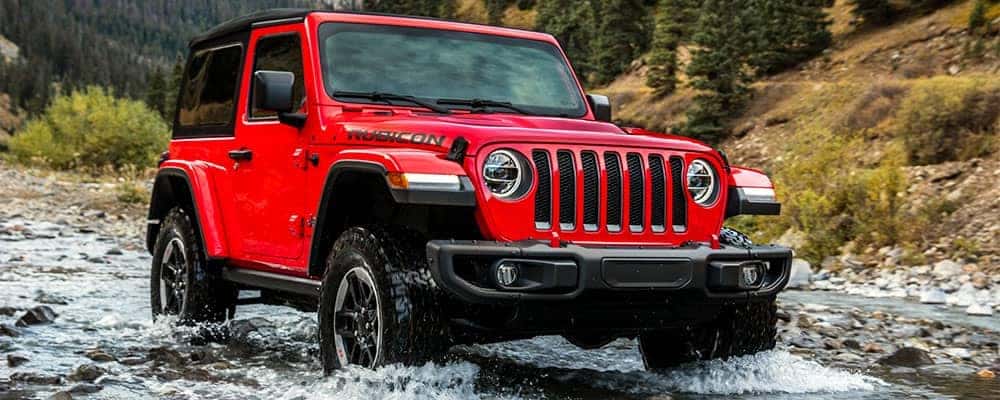 When you have a vehicle as special as a Jeep Wrangler, you'll want to show it off in its best state at all times! But after off-roading adventures and daily commutes to work, those Jeep soft top windows might need a little TLC. Luckily, learning how to clean Jeep soft top windows properly is a cinch.
Cleaning Agents for Jeep Soft Top Windows
Dirt, debris, and sun damage can all dull the finish of your Jeep exterior. That's why we recommend a good cleaning once a month or two for maintenance, more often if you notice grime in the meantime. But what cleaning agents can you use on your soft top and windows?
Gentle household options are an affordable and easy solution. Mix mild dishwashing detergent with warm water and rub down the exterior with a terry cloth. Simple!
Want something more tailored to your vehicle's needs? You can also find specialty products that were made for soft tops, plastic, and vinyl windows. These products were formulated to remove stains, repel dust, prevent mildew, and more!
What should you avoid? Harsh chemicals like bleach and ammonia, and general purpose household cleansers. These products contain ingredients that might damage the finish of your Jeep!
Other Tips and Tricks
Learning how to clean Jeep soft top windows is easy, but keeping that car clean is more of a challenge. Here are a few habits you might try, so you can go just a little further between cleanings!
When possible, avoid parking under trees. The falling leaves, seeds, and sap can leave your soft top soiled.
Avoid car washes with high-pressure sprays and rotating brushes. These powerful tools can tear the seams on your soft top and cause water damage.
If you're already giving the exterior a scrub, why not spend a few minutes vacuuming the cabin too? It's easier to bundle tasks together, and your car will look better than ever.
Take a Jeep for a Spin!
Now that you're an expert on caring for Jeep soft top windows, why not take a few new or used models out for a spin? The Jeep Wrangler performance will blow you away, so take a test drive at DuPage CDJR in Glendale Heights – near St. Charles and Naperville.