Test Drive 2018 Jeep Cherokee in Glendale Heights IL
Test Drive 2018 Jeep Cherokee in Glendale Heights IL
View Inventory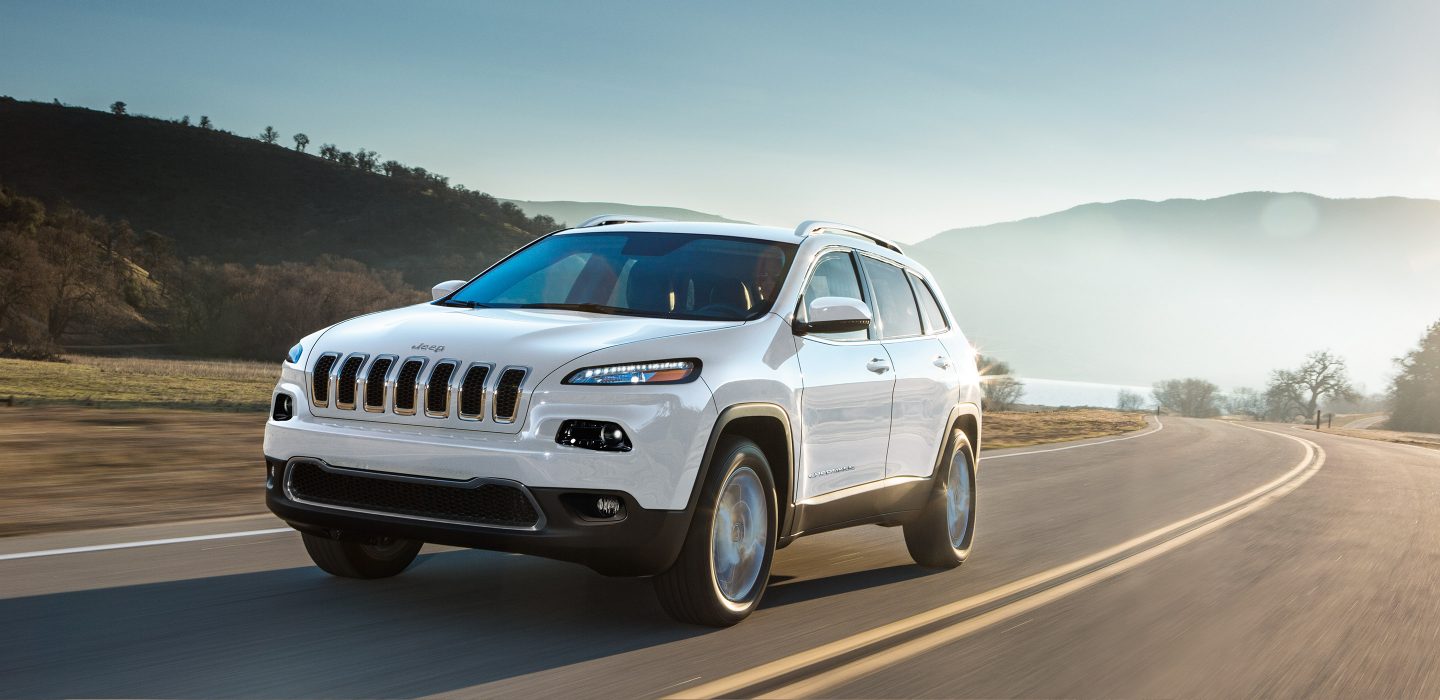 Vehicle Overview
The 2018 Jeep Cherokee is a versatile SUV designed to take on adventure. Its rugged design allows it to take on any weather condition and the various adventures that you seek with safety as a high priority, both on and off road. This Cherokee takes the tough performance factors of other Jeep vehicles and incorporates high-end technological features and a touch of luxury. The bold design is unique in itself while keeping various traditional features that make this model a true Jeep.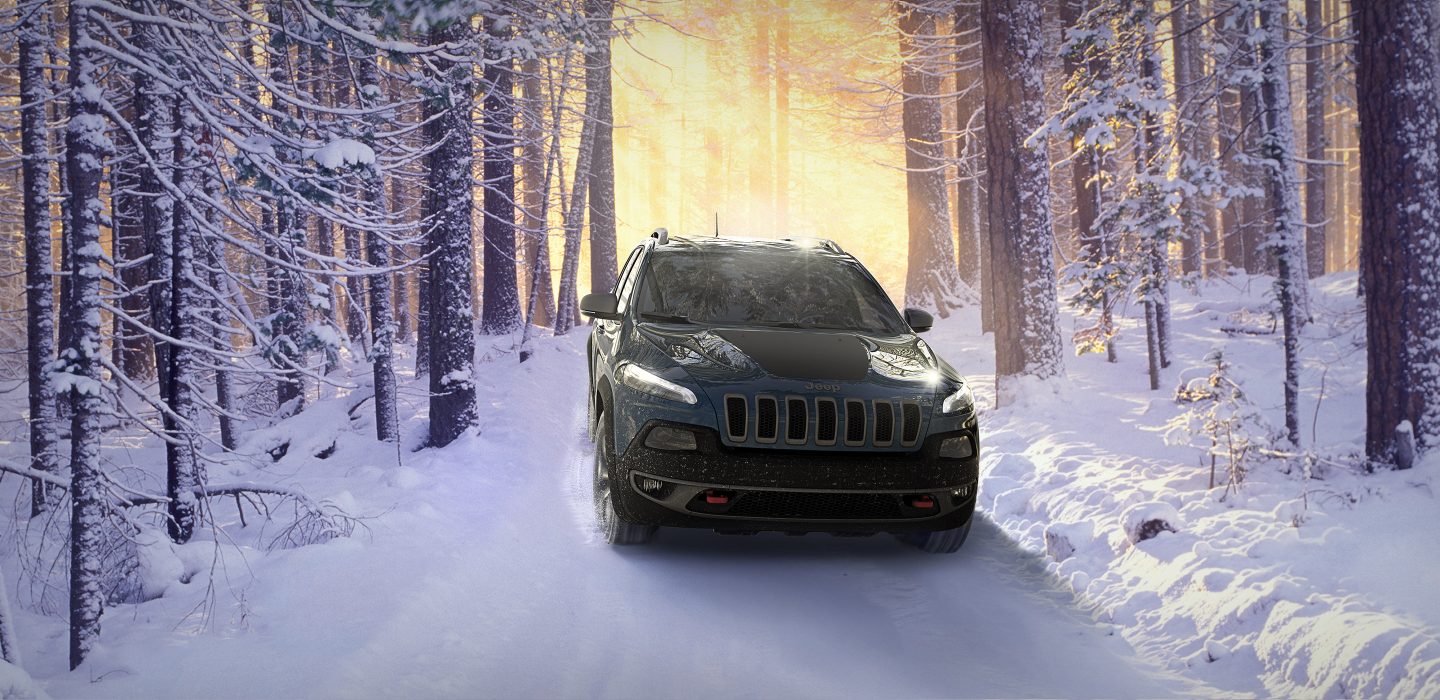 Exterior
The exterior of this Jeep is unlike past models, offering a sleek body that features aerodynamic contours. The rear spoiler adds to the dynamic aspects of the vehicle's exterior. Signature LED daytime lights are incorporated with high-intensity discharge headlights for crisp vision at night and inclement weather. Though it is unique in its own way, this 2018 Cherokee sports classic Jeep trademarks, including the seven-slot grille on the front of the car and the trapezoidal wheel arches.
The Cherokee's standard wheels add to its unique look and are designed to take on the adventures you put them up to. The roof rails ensure that your gear can come along on these adventures as well, adding an element that allows for secure attachment of cargo and rack fittings. Even in cold weather, the vehicle is designed to perform its best and provide safe transport with heated side mirrors and a windshield wiper de-icer for maximum visibility. Dealership test drives in Glendale Heights IL are a great way to get a feel for the entirety of the 2018 Cherokee.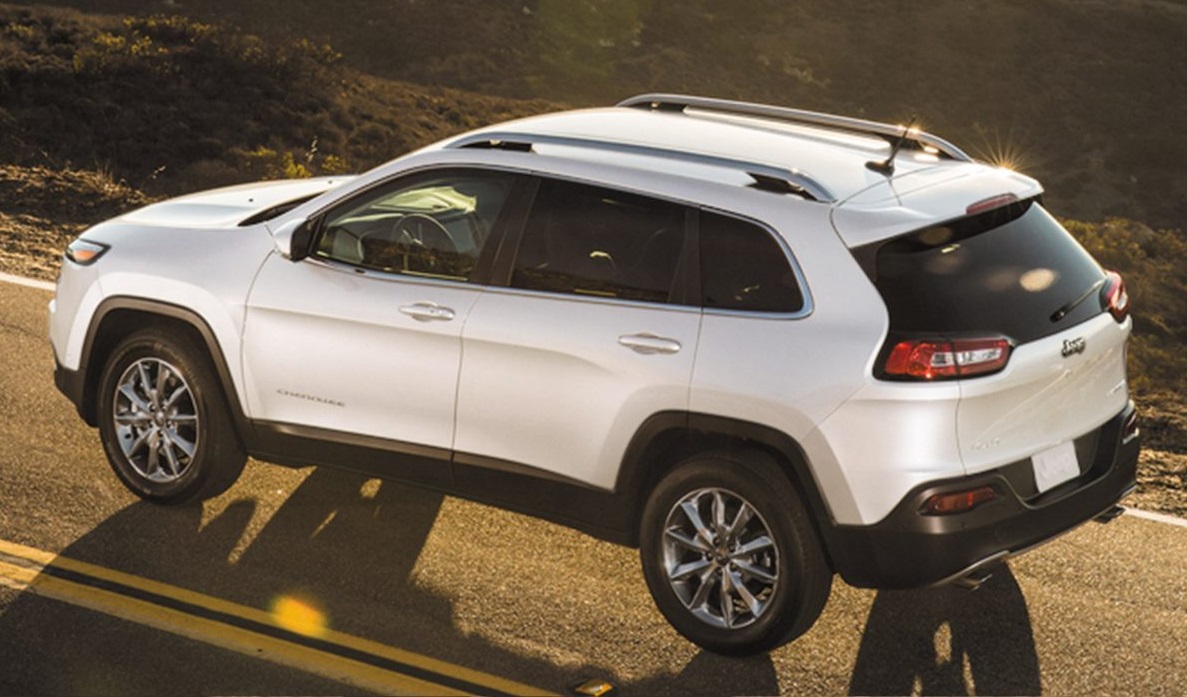 Interior
The interior of the 2018 Cherokee combines durability for any adventure with a sleek, modern look and high-tech attributes. The interior hues are inspired by earthy tones, combined to create a warm feel and flowing details from the leather-trimmed seats to the control panel. Not only does the interior look great, it is also designed for comfort, offering power-adjustable seating with memory features set for various drivers at the touch of a button. These front seats and the steering wheel can be heated for extra comfort in cold weather, and the car can be turned on for warmth with the remote start feature without requiring you to venture into the cold.
The luxurious interior doesn't leave anything out when it comes to adventure. The front passenger seat and split rear seats allow for plenty of space to pack in your gear for any excursion. With the advanced UConnect systems incorporated on the control panel, stay connected to your phone, navigation, music, and more with the safe, hands-free technology. To get a closer look at the interior, schedule your 2018 Jeep Cherokee test drive in Glendale Heights IL.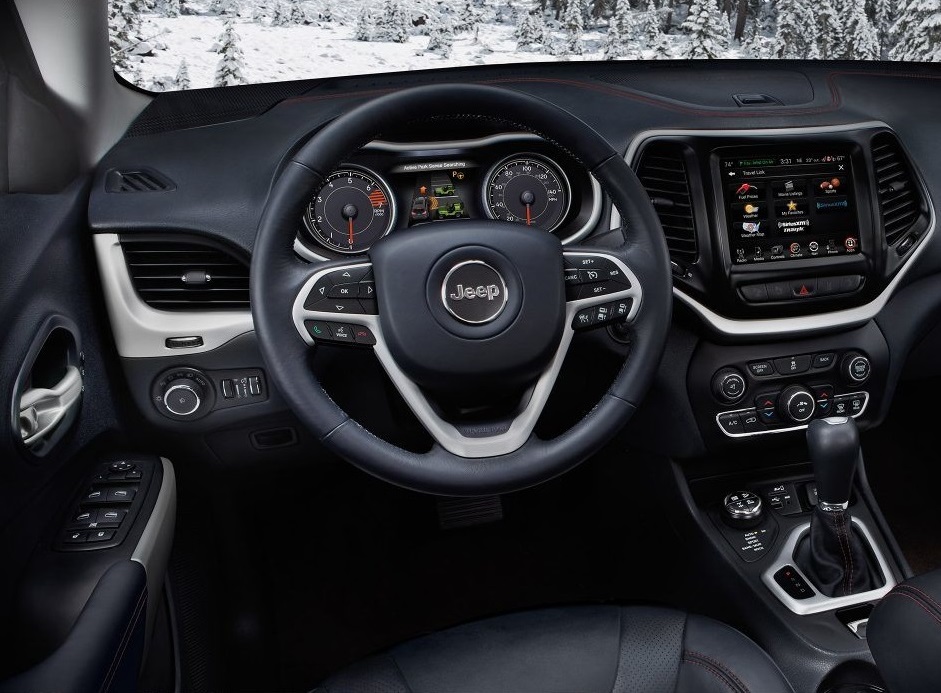 Mechanical
The 2018 Cherokee comes with either a 2.4L Tigershark MultiAir 2 engine or a 3.2L Pentastar V6 engine, both providing highly efficient options that boast low noise and vibration levels. These engines offer between 184 and 271 horsepower with between 171 and 239 pounds per foot of torque. This power allows for a towing capacity of up to 4,500 pounds.
Both on the road and off road, the Cherokee provides top-of-the-line performance with torsional stiffness and a light-weight steel composition for a smooth ride and great handling. Adding to this capability is the independent front and rear suspensions. For off-road excursions, the vehicle can handle up to 20 inches of water, has great traction and four-wheel drive options, provides precise maneuverability with a 38-foot turn diameter, and has a clearance of over 22.9 degrees at the approach, breakover, and departure angles. For more information on the 2018 Cherokee, contact a Dupage Jeep dealership.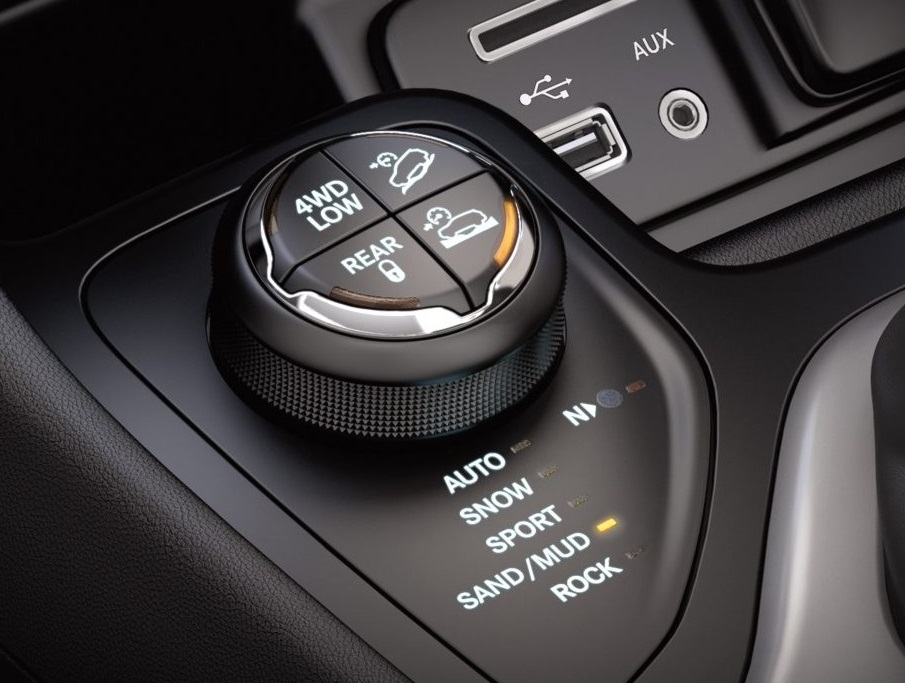 Safety
The 2018 Cherokee is constructed of highly durable steel to provide extra crash protection and provide an effective vehicle weight. The vehicle's interior incorporates 10 high-tech airbags to provide all-around protection in areas including near the knees, side curtain, and directly in front of the passengers in the front and back seats.
To prevent accidents from occurring in the first place, the Cherokee utilizes various technologies to keep your driving safe. Lane Sense® and blind spot monitoring aid drivers in staying in their lanes and being aware of their surroundings for safe lane changes. These systems provide warnings, like the Jeep's forward collision system that alerts drivers if they are approaching a vehicle or object quickly and will assist with braking if necessary. To ease parking, the vehicle features a backup camera with gridlines. For more information on how these features work in a real setting, request a personalized Jeep Cherokee test drive at the dealership.
Closing
Don't wait; come experience the great 2018 Cherokee for yourself at the Dupage Jeep dealership in Glendale Heights, IL. A test drive in this versatile Jeep will offer a truly unique experience in what could be your future car. Contact the dealership by phone or via the website to schedule a test drive today.