St Charles Area 2018 Jeep Wrangler
St Charles Area 2018 Jeep Wrangler
View Inventory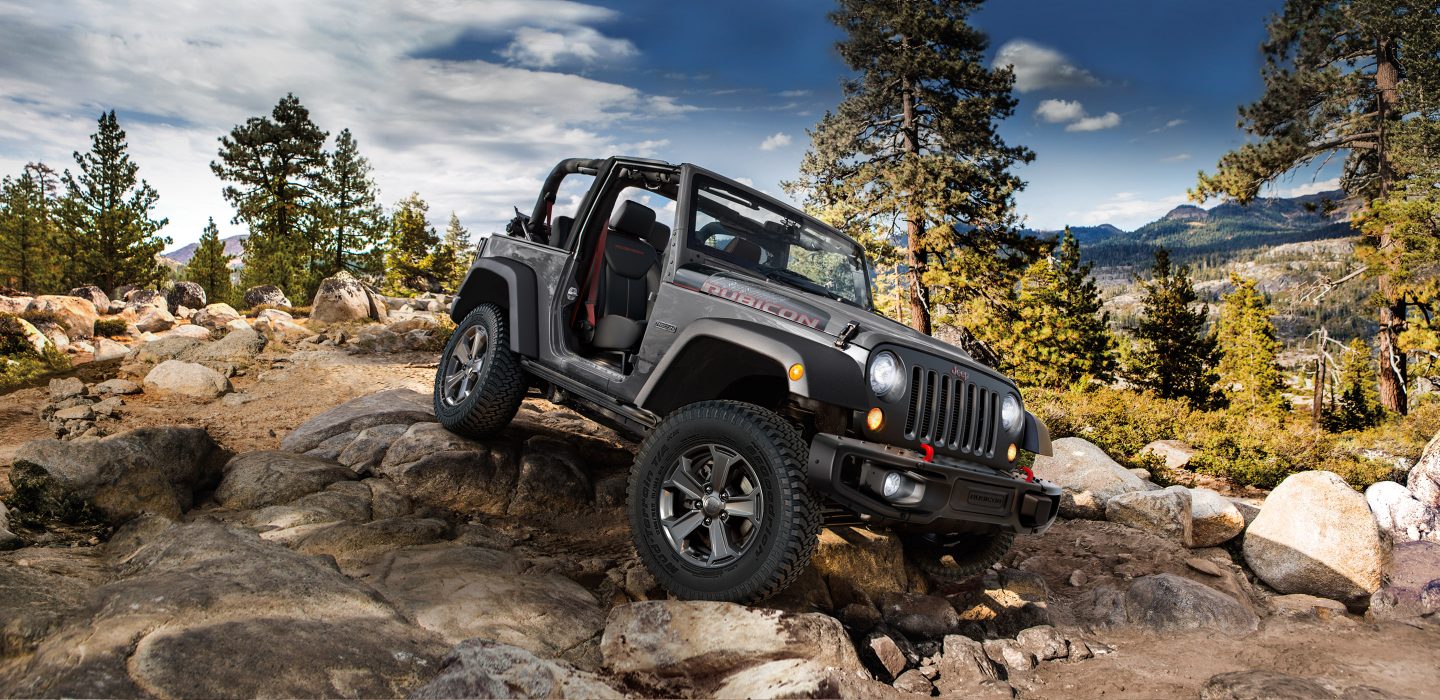 Vehicle Overview
Now is the time to buy a Jeep Wrangler, especially if you've never owned one before. Three words that you can think of when you're considering one of these models are fun, finance and total freedom. Okay, so maybe that's a few more words, but you get the picture. Visit a Jeep dealership serving St Charles Illinois and demand to take a test-drive in the Wrangler. Once you see what it's like to wrestle with adventure, you won't want to leave without a set of keys. The following are a few reasons that you'll want get yourself a Wrangler for your household.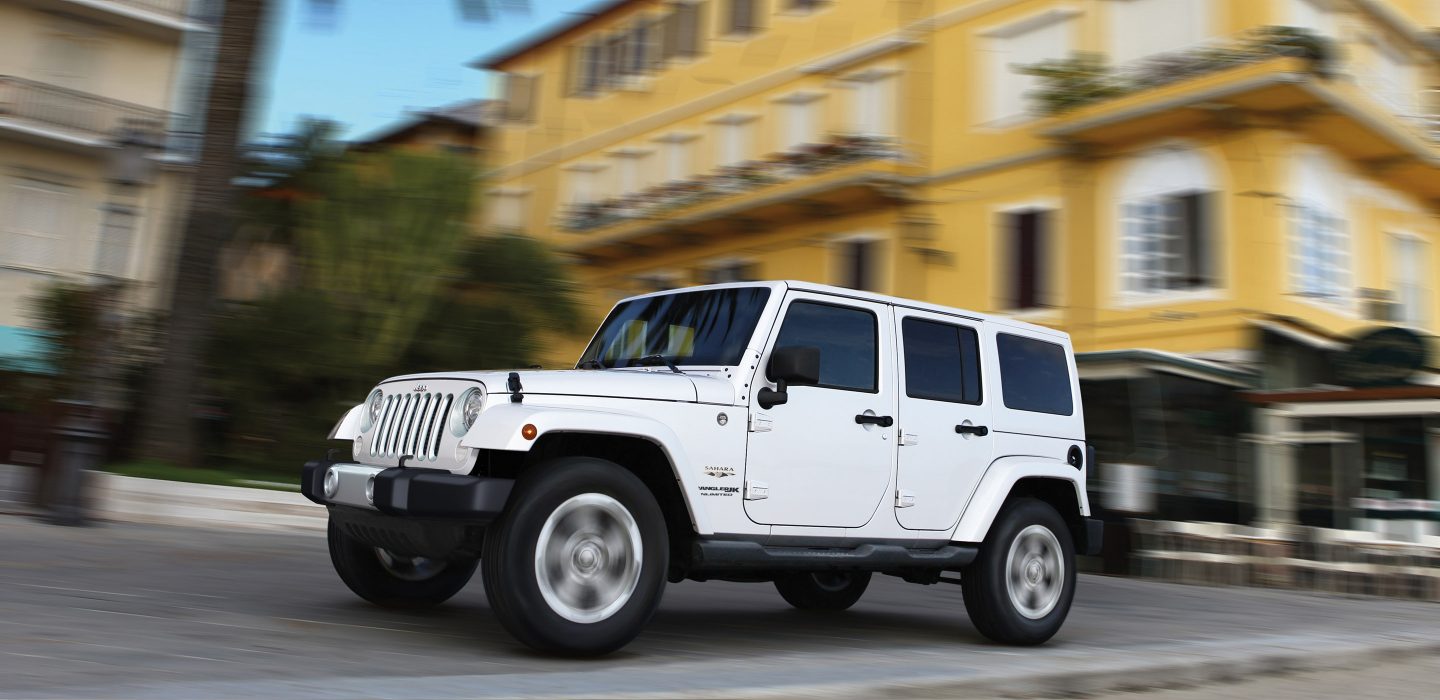 2018 Jeep Wrangler Exterior
This 2018 Jeep model carries a classic exterior look. Even though it's a 2018, it resembles the Jeeps of old and reminds you that the box style vehicles are still popular. You have a few options when it comes to the top. You can get a hardtop, or you can get a soft top that allows you to get some air whenever you feel like letting it in. You can have a lot of fun with the top by choosing an interesting color that doesn't match the body of the vehicle, or you can blend in and be awesome that way. You have the right to choose your door style, as well. You can ride with full doors, half doors or no doors at all. No one said you had to have doors. If it you enjoy not having them, that's great. The most wonderful part for owning this type of vehicle is the freedom that allows you to ride how you want to ride. Visit the St Charles area Jeep dealership and tell them to remove those doors just for you.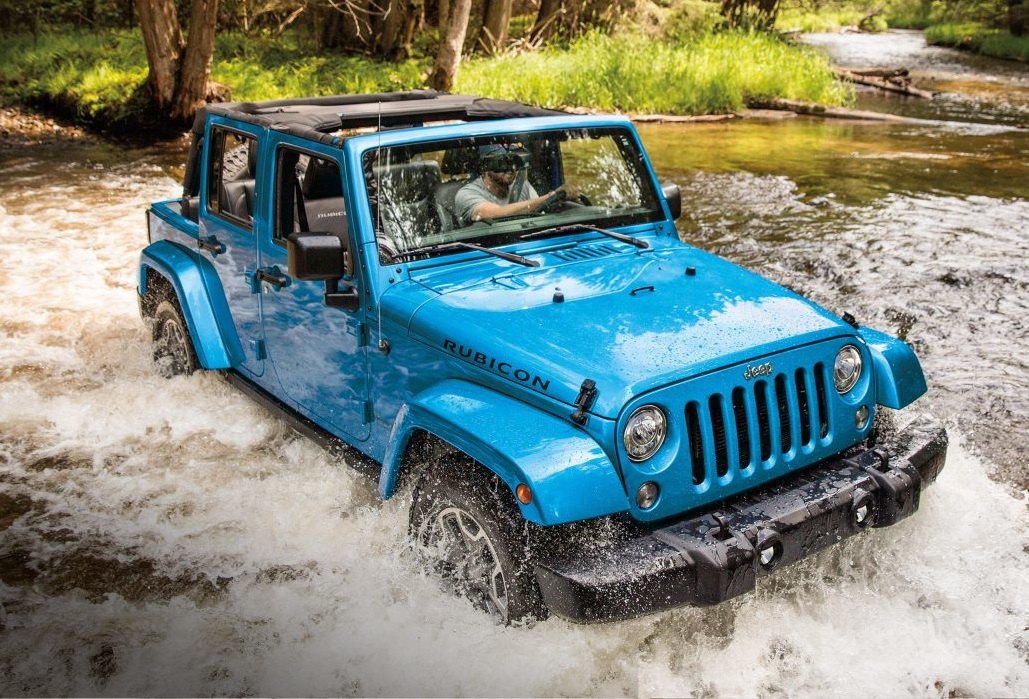 2018 Jeep Wrangler Interior
This model is downright luxurious if you think about everything that its interior has to offer. You'll be in heaven from the moment you sit down until the moment you get to your destination. Every single thing about the interior spells comfort. Just a few of the elements that you can look forward to are elements like the premium seating, heated front seats, electrical outlets and controls on the steering wheel. You'll feel like the king or queen of your environment, and you'll be in total control of your own coolness. The Jeep dealership serving St Charles Illinois has you covered if you want to buy one of these models.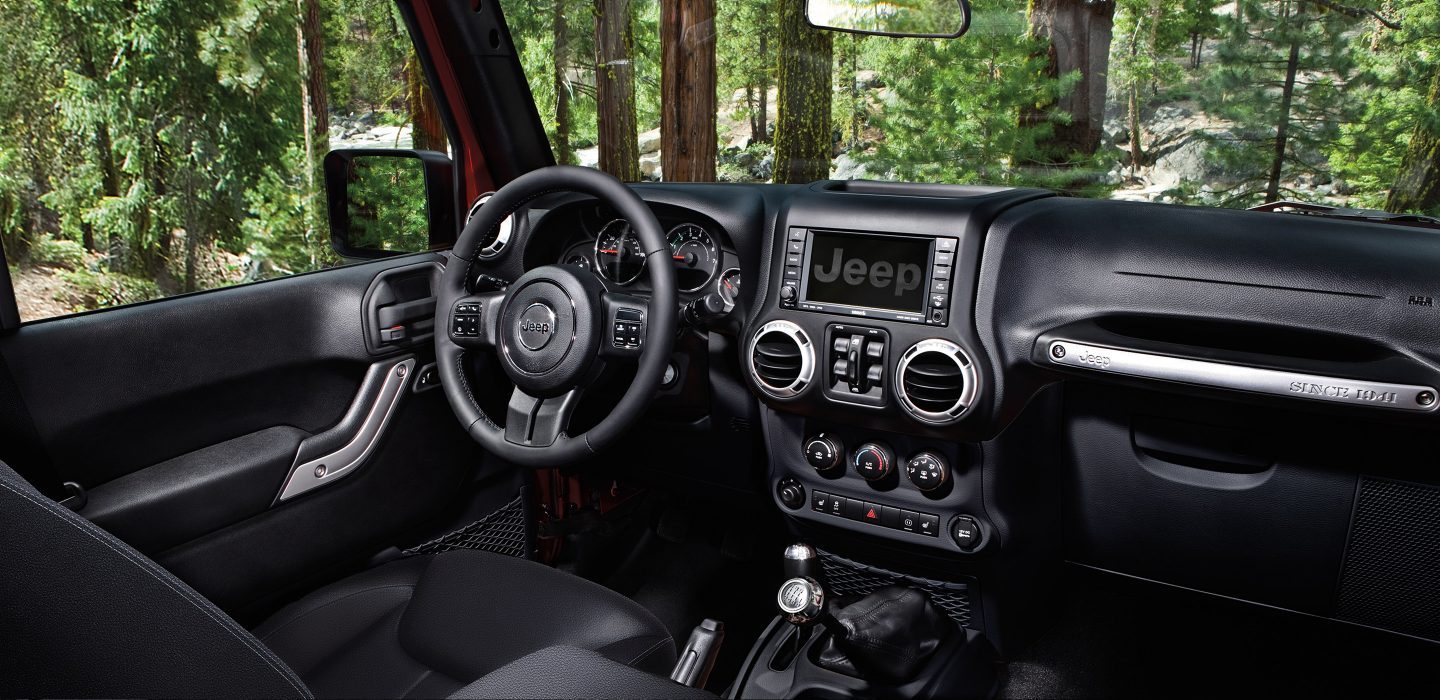 2018 Jeep Wrangler Mechanical Features
The powertrain that this model has in impressive. It comes with a 3.6-Liter Pentastar motor that kicks out more than 280 horsepower. That's enough to take you on a good mud run. The model is capable of riding in mud, sand, rock, snow and more. Sounds like fun for 2018, doesn't it? The St Charles area dealership thinks so.
If you're looking for tech, you'll find a little bit of that, too. It may not be as much as some of the other models, but it's there. Some of the features that you will have access to are features like the Navigation and Premium Audio. Navigation is something that you'll never want to be without. In addition to that, it has features like the power outlet and the audio controls on the steering wheel.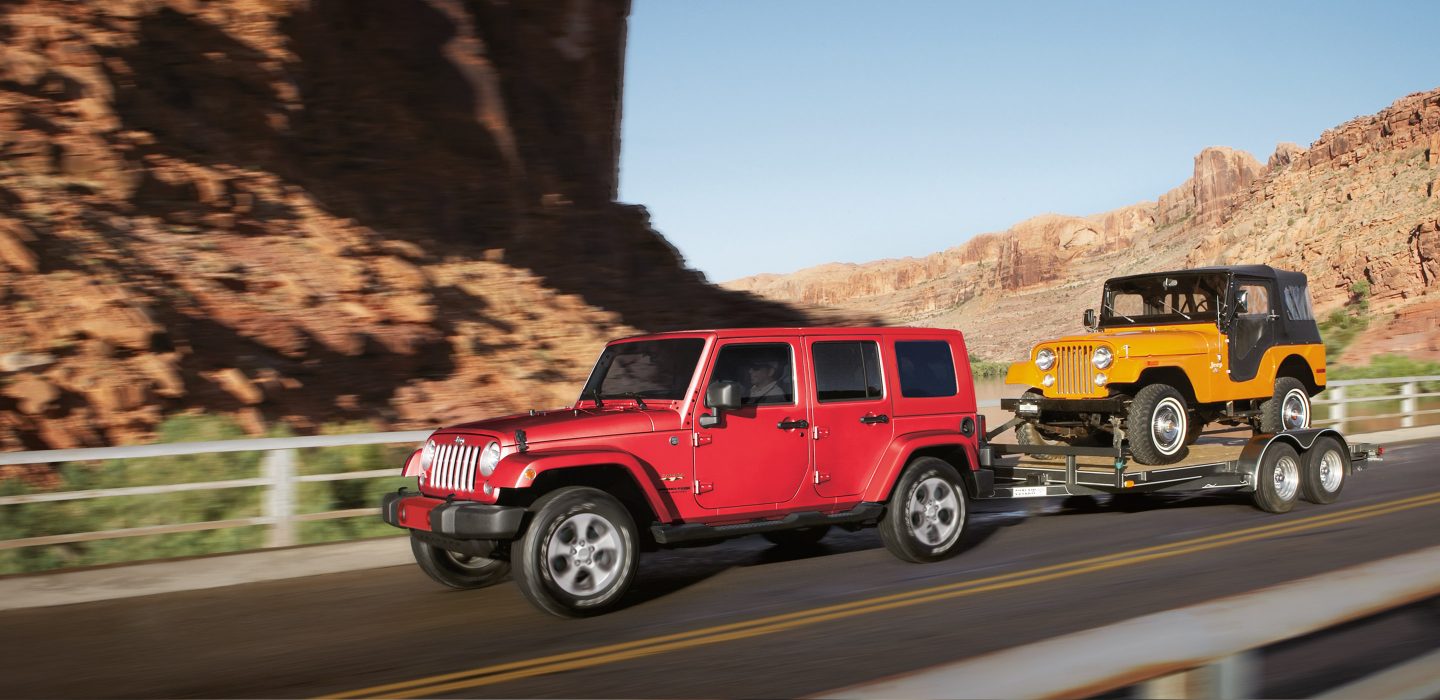 Safety Features
Safety is still important even though fun and freedom are strong seconds. This model does come with many safety features to protect you on the road. Some of the key safety features that you will find in that model are features like the Theft Deterrent System, high-strength steel body, ABS, Electronic Stability control and more. You know that the Theft Deterrent System is designed to keep people from stealing your vehicle. It does that by providing you with a Sentry key. No other keys but your specially made keys will be able to start the vehicle. It's all computerized, so you don't have to worry about grand theft auto. Electronic Stability Control keeps you grounded even at times when you're enjoying being out of control. Antilock Brakes ensure that you do not lock up and lose control of the vehicle.
Request Deals and Discounts
One thing that you can count on from the dealership is that there will be deals for you to get. However, you have to make contact and ask for a quote. You have to let them know that you are serious about buying a vehicle, and you want to take full advantage of any deals and discounts that may cause that to happen earlier. Examples of the types of deals that you may be able to get your hands on are deals like holiday specials, new car deals, used car promotions, manufacturer rebates and dealership generosity. Ask for a quote on any of those and you shall receive one.
Schedule a Test-Drive in the St Charles Area
Are you ready to have some wild and crazy fun in a vehicle that's made for adventure? Great! Contact the dealer serving St Charles Illinois and schedule an appointment for a test run. The test run will be a half-hour or less. The salesperson will allow you to drive the vehicle around town or wherever you feel is necessary for you to get a good feel for how it is. Conduct your negotiations and then start getting ready to become a new Jeep owner. It'll be good times from here on in. You'll love the ride.