Jeep Dealer Schaumburg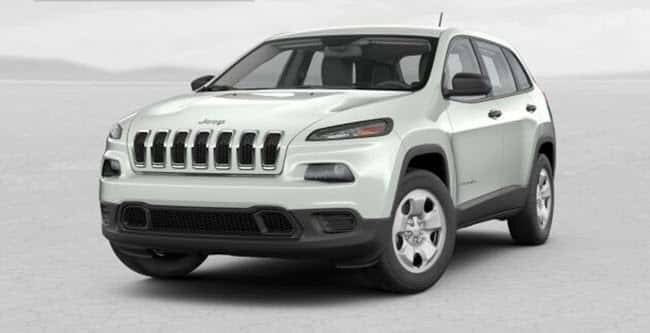 Schaumburg Area Jeep Dealership
Are you looking for the best Jeep dealership serving Schaumburg residents? We know how a lot of customers want the jubilant feeling of driving a new Jeep off the lot, and our Schaumburg area Jeep dealership works with our customers and their financing so that they can buy that new car on the lot. What does owning a new car mean to you? For a lot of happy customers, having a new car means they can take their family on unforgettable road trips along the Pacific coast. At the same time, our customers want a car they can drive in comfort to and from the workplace.
We are a Jeep dealer for Schaumburg drivers because we believe in the quality of workmanship of this brand. When we speak with customers, we first listen to their needs and what kind of car might actually help them to feel satisfied as they drive it down the highway. For some people, they want a larger family car that they can drive to soccer games. Other people just need a dependable vehicle because they have a long transit to work, or they need it for doing business for their work. Whatever you might need, you can contact DuPage Jeep to learn more about how we get our customers a car that meets all their demands.
Jeep Specials and Quotes
At our Schaumburg area Jeep dealership, new Jeep specials pop up almost weekly. We want to give our bright-eyed customers incentive for why they should do business through us. When you contact our area dealer, you can schedule a test drive and learn if the vehicle you're thinking about will fulfill your needs. The new Jeep specials mean you pay less than what you would have otherwise paid. Think about it: When you wanted to buy a car anyway, why not get a bargain through the new Jeep specials to make it even more affordable?
Sometimes a specific car will be out of the question due to higher pricing, but through special deals, you can use the system to come out a little ahead. Our area dealer serving Schaumburg residents always checks to make sure our loyal customers know about the latest deals from our company. We want everyone to capitalize on what we have to offer as a company. The money you save can be put towards more important matters like a vacation to the stunning beaches and neon clubs of Miami.
Jeep Finance and Auto Loans
To help with sales, we offer financing and auto loans through our Schaumburg Area Jeep Dealership. Think about it: When you ask for a loan through a bank, the process can take weeks before you even have an answer—that answer could be a disheartening, "No!" Because of not enough collateral or poor credit. Our Jeep dealership will never leave you marooned when seeking financing, and we will do our best to help you buy your next vehicle. For example, we will scan through your list of options to finance your next car.
We have been doing business for a number of years, and we have learned what works and what doesn't. Our philosophy is giving people second chances so that they can drive the vehicle of their dreams. When it comes to sales, we believe an equally important element involves getting the financing so that the car becomes accessible. To learn more about Jeep finance and auto loans, you can contact Dupage Jeep.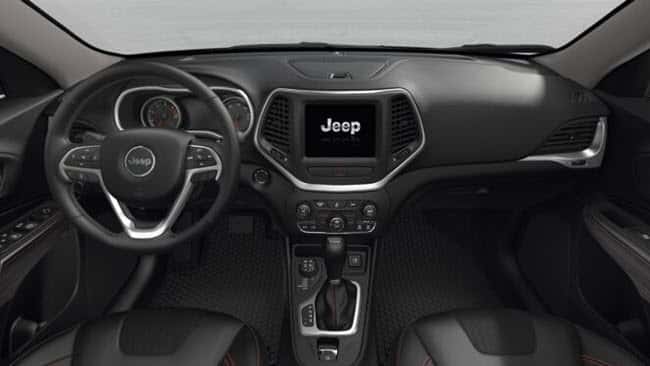 Jeep Auto Repair and Service
After you buy a new 2017 vehicle, it will only be as strong as the auto mechanic that supports it. At our Jeep auto repair shop, we can schedule professional repair work that includes everything from brakes and transmissions to oil changes. Every car is destined to have a bad day, but with the right mechanic, you can make it to work on time, or not have to worry about missing your kid's big violin concert. We are serving Schaumburg residents through our area dealer, and even after you have bought through us, the service does not end there. Keeping the internal mechanisms of your car in working condition becomes vital to optimal performance on the highway. As it has been said, you should treat your Jeep auto repair company like you'd treat your doctor—in other words, find a good one with unmatched honesty.
Request Services from Our Dealership
If you are looking for a local Jeep dealer, Schaumburg drivers should look no further than DuPage CDJR. We will scroll you through an exhaustive list of our services. No one matches our integrity or the quality in workmanship. We have believe our customers have a right to excellent services because they put us on a pedestal over our competition. You can also contact us online for these services if you'd like. One of the best attributes of our company is how we have adaptability to serve our customers. People choose us over the competition because of our commitment to provide top-notch service from the low-pressure sales on the car lot to just getting more information about a car that sounds interesting.
If you'd like to learn more about the current details, we can't over stress the importance of picking up the phone and dialing our dealership. You can also send us an email, and we respond promptly. We'd love to help you schedule a test drive, but we can also help provide more detailed information about specific models, financing, specials and other important topics related to selling vehicles. Please call us today!