Glendale Heights IL – RAM 1500 Service Repair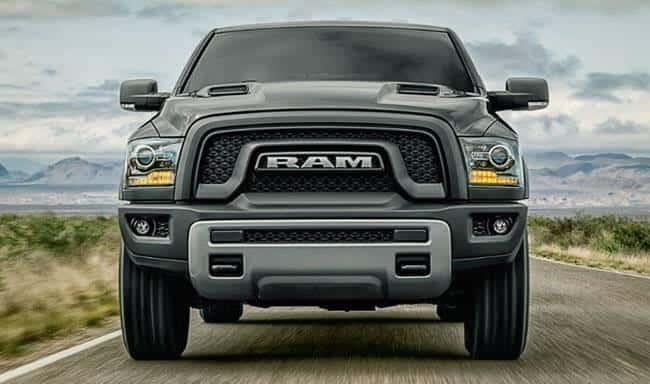 Glendale Heights IL – RAM 1500 Service Repair
Regular maintenance can help you avoid the most common car problems. You'll be able to avoid expensive repairs and ensure your vehicle stays safe on the road with regular repairs. Come down and see our dealership that is providing RAM 1500 Service Repair in Glendale Heights IL in Glendale Heights IL. At our Dupage RAM dealership can help you get the best possible deal, and you'll be able to drive away with an incredible repair that will keep you safe on the road and ensure your vehicle is running as expected. When it comes time for your RAM 1500 Service and Repair, you can trust our dealership to be competent and capable of getting you an outstanding repair at an affordable price. Come and see how we can help keep your RAM 1500 running in optimal condition with our automotive repair in Glendale Heights.
Regular Basic Maintenance
Basic car maintenance tasks need to be performed at specific intervals. We can give you the right service schedule based on the age and condition of your vehicle. Common basic tasks include changing the oil, checking the tire pressure, checking oil levels and making sure your vehicle has enough coolant. It's also important to clean the backup camera lens on your vehicle and check other fluids like the window washer fluid, power steering and transmission fluid. More advanced tasks include checking the timing belts and the tires in your vehicle. Any one of these issues may result in your vehicle using more fuel and running less efficiently. It's highly important that you check these issues on a regular basis to ensure you have a vehicle that runs as expected. Come down and trust our RAM 1500 Service Repair in Glendale Heights IL for your next regularly scheduled maintenance. We will help you get the best service and support in Glendale Heights IL. Our technicians know the unique needs of your vehicle, and they are highly experienced in helping people keep their vehicles running in top condition.
Regular Mechanical Inspections
In addition to basic inspections, you need to have your vehicle inspected for more serious issues that could result in costly repairs if left unchecked. Getting your brakes inspected and checking all the hoses and clamps can prevent a potentially hazardous situation. You also need to check to make sure the radiator is working properly, and there are various diagnostic computer tests that can be run to check any error codes or other problems that the car might be experiencing. Taking care of these issues early on can help you safe substantially by avoiding those more costly repairs. Come down to Dupage RAM to get the best possible RAM 1500 Service and Repair that we have to offer. Your vehicle is a complicated machine that needs regular inspections to make certain it's running properly. When you trust our dealership with your repair, you can rest easy knowing that qualified technicians are working on your vehicle.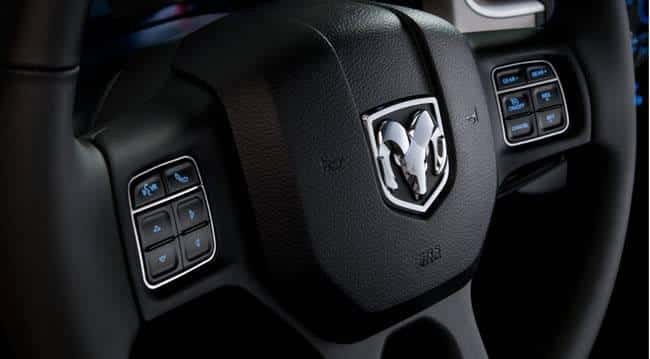 Timing and Car Repair Essentials
Expensive repairs do happen, but many times you can avoid the need to get a costly repair by coming in to our dealership. These one-time expensive repairs are typically the cause of an accident or poor maintenance. An accident may be avoidable if you complete the right maintenance to ensure your tires, brakes and other safety features are operating correctly. Poor maintenance could result in the failure of your engine. Engine repair is expensive, and if it looks like the repair will be more expensive than getting a new vehicle, we will be honest and tell you that to help you save money down the road. The RAM 1500 is designed with specific needs and our technicians know how to help you get the best possible auto repair. Our automotive repair in Glendale Heights will help you get the best possible repair for your vehicle, and we will help you with any emergency repair so that you can get back to your life and not worry about your vehicle.
Using Only OEM Parts
Getting your car repaired doesn't have to be an ordeal. When you use Original Equipment Manufacturer (OEM) parts in your vehicle, you can guarantee that you're getting the part that is recommended by the manufacturer to keep your vehicle running in top condition. By doing this, you can ensure you don't have to pay for any of the more expensive repairs that are the result of poor maintenance. Our dealership uses OEM parts, which is something you won't always find with other auto shops. To save money, many auto shops will use generic parts. This results in a vehicle that doesn't run as intended by the manufacturer. Come to our dealership, and you'll get only parts that are recommended to work on your vehicle.
When it comes time for your next RAM 1500 Service Repair in Glendale Heights IL, make sure you trust our dealership in Glendale Heights IL to get superior service. Our Dupage RAM dealership is available to detect any issues with your vehicle, and you can trust our RAM 1500 Service and Repair to ensure your vehicle is repaired at the highest levels. Come down to get your RAM 1500 checked out by technicians that really know how to fix your vehicle. We are experts in automotive repair in Glendale Heights, and we will have you driving away with a vehicle that is designed to give you the best possible driving experience.