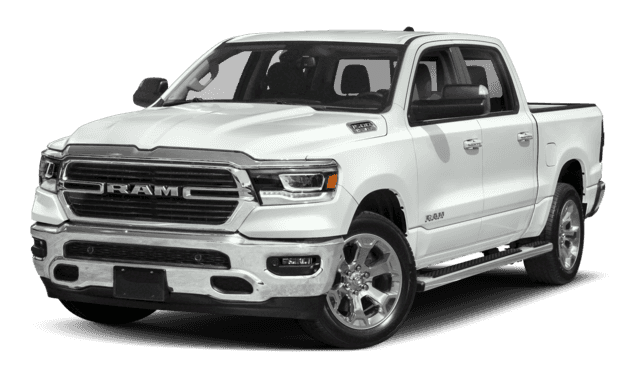 2019 RAM 1500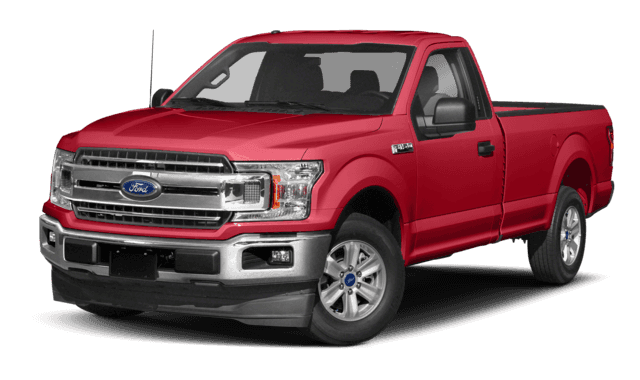 2019 Ford F-150
2019 RAM 1500 vs. 2019 Ford F-150
If you've been searching for a full-size pickup that can do it all, chances are high that you've considered both the RAM 1500 and the Ford F-150. With so many specs to compare, finding out whether the F-150 or RAM 1500 is the better option may seem like a daunting task–but the experts at DuPage Chrysler Dodge Jeep RAM are here to help. We've set up an in-depth comparison, pitting the 2019 RAM 1500 vs. 2019 Ford F-150, so you can see why we recommend the RAM to our neighbors in the greater St. Charles area.
Ford F-150 or RAM 1500: Performance and Options
V6 and V8 engines are available in both the Ford F-150 and the RAM 1500, which are more or less evenly matched when it comes to engine performance and fuel economy. Although the F-150 offers a greater number of options, we think the RAM model's standard engine and transmission give it the edge from the start. Compare their specs here:
F-150 Engines: Depending on which configuration you select, you'll receive one of six different engine options. These include a 250-hp 3.0-liter turbo-diesel engine, a 395-hp 5.0L V8, and a 450-hp 3.5-liter engine with twin-turbo.
Ram 1500 Engines: The Ram 1500 offers a 305-hp 3.6-liter V6 engine, a 395-hp 5.7-liter V8, and a version of the V8 with the eTorque mild hybrid system.
Transmissions: The RAM 1500 has been equipped with an 8-speed automatic transmission, while the F-150 offers a 6-speed automatic to start. It's also available with 10-speed automatic transmission, upon upgrade.
Fuel Economy Ratings: Both the F-150 and the RAM 1500 get 20 mpg on the streets of cities like Lombard and Downers grove.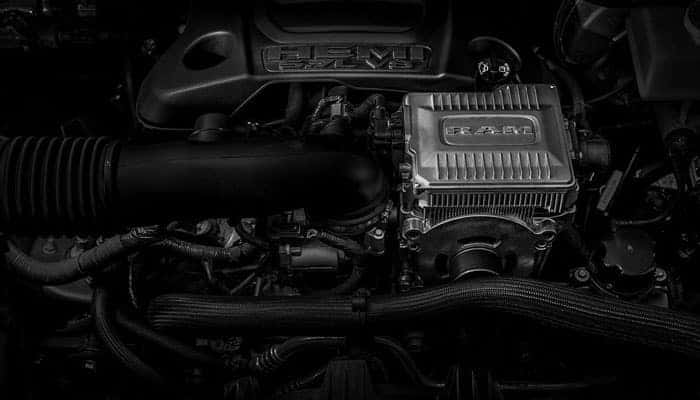 ---
F-150 or Ram 1500: Towing
When it's equipped with the optional 5.7-liter HEMI® V8, the 2019 RAM 1500 towing capacity is Best-in-Class*! Its maximum tow weight–12,750 lbs.–is superior to that offered by the corresponding V8 option in the Ford F-150, which can haul up to 11,600 lbs. with its own 395-hp engine.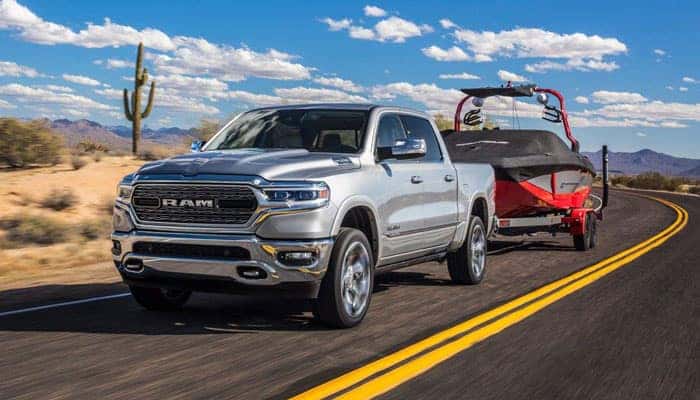 ---
F-150 or Ram 1500: Features
Both the F-150 and the RAM 1500 are hard workers, but only one provides a satisfying array of standard features right from the start. If you've been searching for a pickup that's just as comfortable and entertaining as it is powerful, then you'll be better off choosing the RAM 1500 over the Ford F-150. Each of the following RAM 1500 standard features costs extra in the Ford:
Infotainment system (UConnect®)
Bluetooth connectivity
Voice recognition
Six-speaker sound system
Adjustable rear seat head restraints
One-touch up driver and passenger windows
Power rear windows
Cruise control
USB ports
Proximity key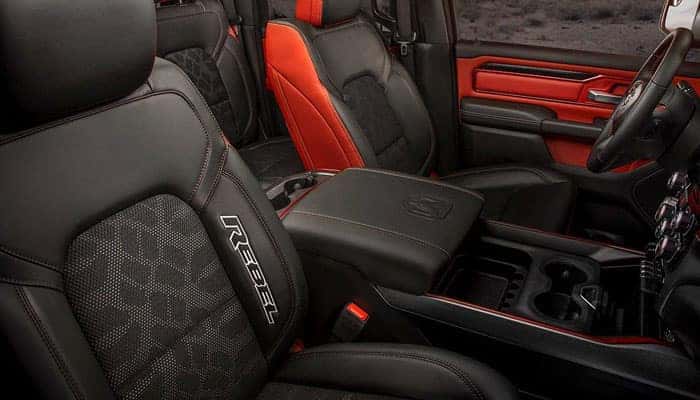 Shop Ram 1500 Trim Levels at DuPage Chrysler Dodge Jeep RAM in Glendale Heights!
Comparing the RAM 1500 vs. the Ford F-150, it's clear that these models have a lot in common. We think the superior V8 towing power and standard features of the RAM 1500 make it the better option for drivers in the Glendale Heights area, but if you want to be sure of your choice, you'll need to find out how you feel behind the wheel. The RAM 1500 has received glowing reviews, and it also compares well to the Chevrolet Silverado, so don't wait to schedule your test drive! Start exploring our new RAM 1500 inventory today.
*Class based on Light-Duty pickups with V8 engines.