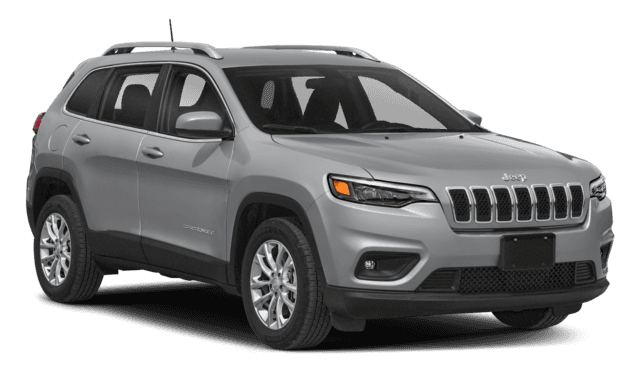 2019 Jeep Cherokee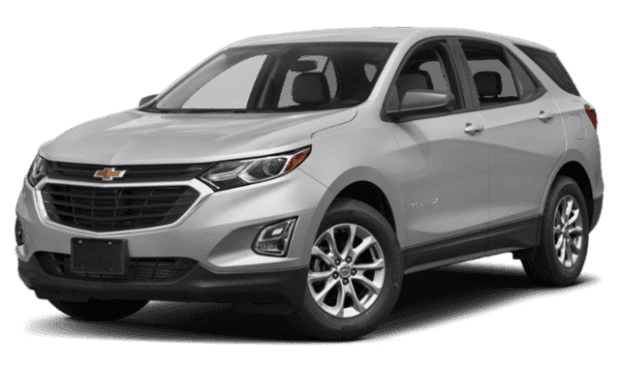 2019 Chevy Equinox
2019 Jeep Cherokee vs. 2019 Chevy Equinox
Available in Baseline Trim
When choosing a new SUV, many drivers from in the St. Charles region pit the Jeep Cherokee vs. Chevy Equinox, and it's not hard to see why. With starting prices of $24,545 MSRP and $23,800 MSRP, respectively, the 2019 Jeep Cherokee and the 2019 Chevrolet Equinox at first appear to be equally matched. However, when we look to these models' standard features and performance specs, it's clear that the classic Jeep Cherokee still has what it takes to win out against lesser-known challengers like the Equinox.
Standard Features: Cherokee vs. Equinox
Drivers who choose the Jeep Cherokee will enjoy many standard features that can end up costing a great deal in the Equinox. Fog lamps, a vehicle anti-theft system, a trip computer, and brake assist technology are just a few of the advantages offered by the baseline Cherokee trim. What's more, the Jeep Cherokee interior offers a wide variety of options that aren't available at all in the baseline Equinox trim! You could end up paying thousands more to access these advanced amenities in the Chevy:
If you're searching for an SUV with the perfect interior, you should note that the Cherokee also offers much more passenger space than the Equinox. Although both vehicles seat five, the impressive Cherokee capacities allow passengers to spread out across 128 cubic feet! The Equinox offers just 103.2 cubic feet of passenger space.
Power and Performance: Cherokee vs. Equinox
Some models offer an abundant selection of standard features in order to distract from its poor performance, but this certainly can't be said for the 2019 Cherokee! Indeed, the Cherokee engine options are able to generate horsepower that the Equinox engines simply can't match. Although the Chevy does enjoy a small advantage in fuel economy, it's not significant enough to constitute a real edge over the Jeep.
The Jeep Cherokee base engine, a 2.4-Liter Inline-4, offers 180 hp, while the base engine on the Equinox, a turbocharged 1.5-Liter Inline-4, delivers just 170 of the same.
In this comparison, only the Cherokee offers an option for four-wheel drive in its baseline trim. The Chevrolet Equinox is available with all-wheel drive if you upgrade to a more expensive trim, but Jeep four-wheel drive offers superior control relative to most all-wheel drive systems.
Drivers who decide to upgrade will ultimately be able to access more powerful engines if they select the Jeep over the Chevrolet. The most powerful Cherokee engine offers 271 hp, compared to 252 hp with the strongest option in the Equinox.
The Equinox offers an advantage in fuel economy when you're cruising the city streets of Downers grove or Naperville, but on the highway, both offer near-identical fuel economy specs. The Cherokee offers 31 mpg in these settings, while the Equinox delivers 32 mpg.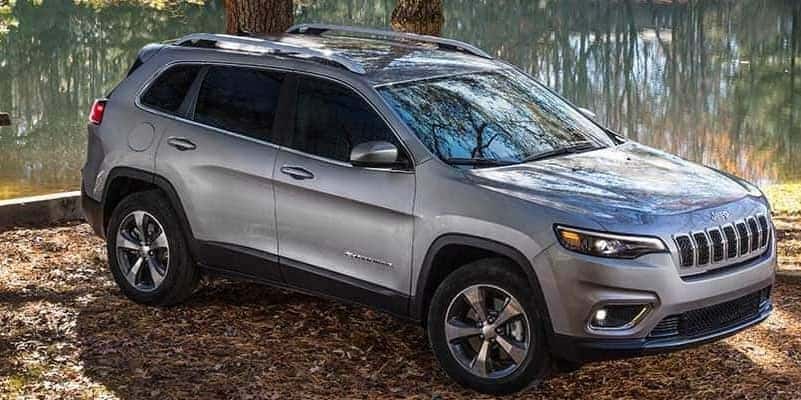 Check Out Some of Our New Jeep Cherokee Inventory
Get Behind the Wheel at DuPage Chrysler Dodge Jeep RAM Near Lombard
If you like what you've seen in the 2019 Jeep Cherokee so far, you'll love what you find when you explore the extensive selection of new Cherokee models for sale at DuPage Chrysler Dodge Jeep RAM. Once you've found a model that you love, apply for financing with DuPage Chrysler Dodge Jeep RAM.