Chrysler 200 Service Repair Glendale Heights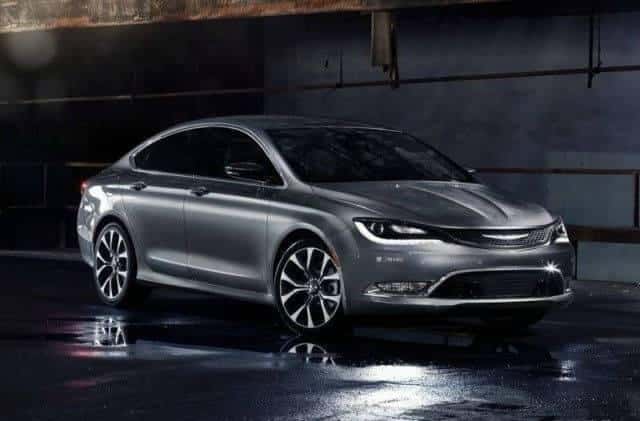 Chrysler 200 Service Repair Glendale Heights IL
Auto repair and maintenance is an important part of owning a vehicle. When you don't bring your vehicle in for regular maintenance, you may end up paying more when your vehicle breaks down. Come down to our Chrysler 200 service and repair in Glendale Heights IL, and we will help you get outstanding Chrysler 200 auto repair at a price you can afford. We hire only the best mechanics who know how to work on your vehicle. Our Glendale Heights Chrysler repair know the unique requirements of the Chrysler 200, and at our Dupage Chrysler dealership in Glendale Heights IL, we will help make sure you get the best possible repair for your vehicle. Come down and see the difference an authorized dealership can make on your next vehicle repair.
Getting Regular Basic Maintenance
Several basic maintenance procedures need to be completed at regular intervals to keep your vehicle running in top condition. The engine is the heart of your vehicle, and if you don't keep it running in top condition, you may end up spending more money to make an expensive repair later. Basic components that need to be checked regularly include the brakes, air conditioner unit, oil filter and the other fluids in your vehicle. It's also important to ensure your vehicle's air filter is changed regularly since a clogged filter can have a dramatic impact on your engine's performance. These basic maintenance needs can actually save you money at the pump since a poorly working vehicle will use more gas. Basic maintenance is a crucial part of any Chrysler 200 service and repair in Glendale Heights IL, and we will work hard to make certain you get the right repairs based on the use and mileage of your vehicle. Come down and trust our mechanics for your next Chrysler 200 auto repair, and we will make certain you leave with a safe and secure vehicle.
Getting Regular Mechanical Inspections
Regular mechanical inspections go beyond basic repairs. In a mechanical inspection, you'll do more than just replace a filter or change the brake pads. Mechanical inspections require the mechanic to check for any signs of problems that may eventually cause more problems later on down the road. Mechanics inspect timing belts, look for any leaking and they may also use a diagnostic system to make sure everything is running as it should. Not all problems can be detected with a visual inspection, which is why it is so important to let a trained mechanic diagnose your car for the issues that can't be seen. There is no place quite like Dupage Chrysler to get your regular maintenance inspection. We have the right equipment to check your vehicle completely, and we will work hard to make certain you get the best possible auto repair in Glendale Heights IL. Come down and see what a difference your inspection with a certified dealer can make.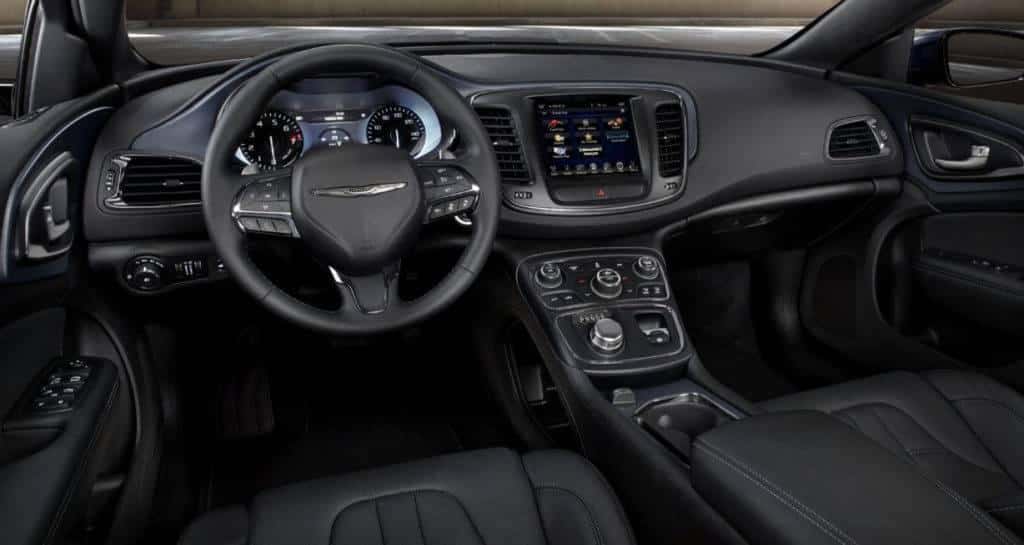 Timing and Car Repair Essentials
If you don't get regular maintenance, you're setting your vehicle up for a major failure. When a key component of your vehicle fails because of poor maintenance, you could be looking at a repair that costs thousands of dollars. If you need a major repair, we will be honest with you and tell you if the vehicle is worth being repaired. Sometimes, it's better to let a vehicle go and trade it in for a newer model that works properly. Getting regular maintenance can help ensure you get the best possible longevity for your vehicle, and it can prevent the need for you to get a sudden and expensive repair. The moment you suspect a problem with your vehicle, it's crucial that you come down and see our Glendale Heights Chrysler repair dealership. We will make sure your Chrysler 200 is working as expected, and you'll be able to make certain that you have a vehicle that is running safely and as intended by the manufacturer.
Using Only OEM Parts
Original Equipment Manufacturer (OEM) parts are designed to help you get the functionality that is expected from the manufacturer. The only way you can guarantee that you're getting OEM parts is by completing the repair yourself or going to a dealership. When an auto shop wants to use OEM parts in your vehicle, they have to order them from the manufacturer or get them from our dealership. Since buying OEM parts is expensive for a small auto shop, they will usually opt to use generic parts that aren't specifically guaranteed by the manufacturer to work on your vehicle.
When you trust our dealership for your Chrysler 200 service and repair in Glendale Heights IL, you'll get superior service and the support of a capable service center. Our Chrysler 200 auto repair services employ only the most qualified technicians to work on your vehicle. We know the needs of our community, and our Glendale Heights Chrysler Repair center will help you get back on the road quickly. Come check out the Chrysler 200 at our Dupage Chrysler dealership in Glendale Heights IL for exceptional service and fair prices. We'll check over your entire vehicle to ensure it's safe to drive and won't leave you on the side of the road. It's important to find a dealership you can trust with your repairs, and we work hard to help you get the best possible deal with a repair that won't leave you without a vehicle.