Dupage Jeep announces 2018 Jeep Cherokee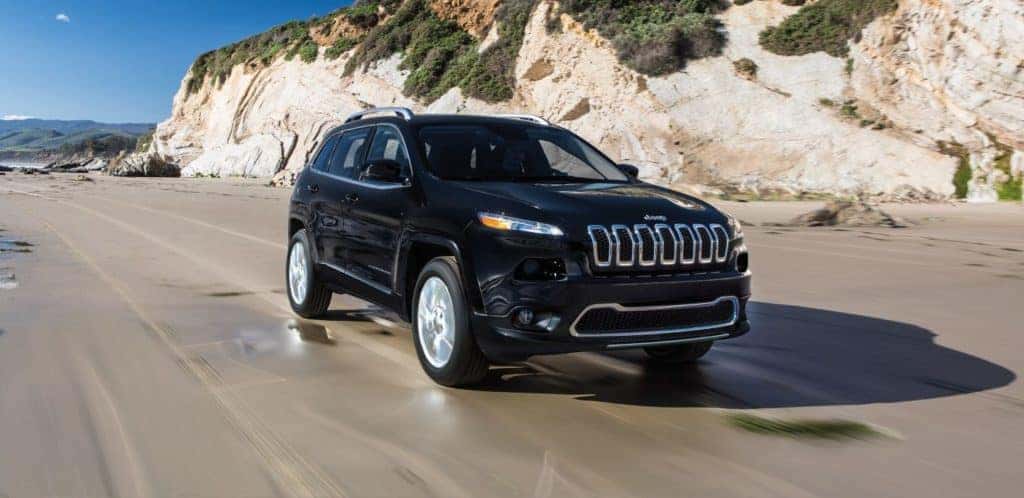 Dupage Jeep announces 2018 Jeep Cherokee
Vehicle Overview
At Dupage Jeep, we have the brand new 2018 Jeep Cherokee in stock and ready for you to take home today. Come down and see our Jeep dealership so that you can get the best possible deal on your next vehicle purchase. When it comes time for you to get more out of your life, you can jump into your vehicle and go on your next big adventure. This vehicle is designed to give you some of the best options available for your situation. It is designed to be the most powerful and effective SUV-class vehicle on the market, and you'll love its bold lines, expressive features and aggressive stance. Come down and check this vehicle out and let us help you get the vehicle of your dreams.
Interior
Come check out the interior of this incredible vehicle at our Glendale Heights dealership. Our 2018 model of the Cherokee is designed to impress and help you get where you're going in more style and comfort. This vehicle is equipped with all of the technological features that you could want in a vehicle. You'll also get a host of storage options to help you stay organized and ready for anything. The vehicle comes with a storage locker, first aid kit, roadside assistance kit and a collapsible cooler when you opt for the cargo management system. This vehicle is designed to make it easy to see where you're going with a large touchscreen that offers full navigation and entertainment options. Connect your phone and communicate hands-free so that you can stay safe and legal while driving along the road. This vehicle is also equipped with some incredible features that are designed to help you enjoy a more comfortable and stable drive. With the UConnect system, you'll always be connected to your most important data.
Exterior
This SUV has some truly incredible aerodynamic styling. It's designed to help you get a world-class design that will make it possible for you to get the best possible driving experience. Come down and see what this vehicle has to offer, and you'll be able to explore a whole host of options that are designed to get you the best possible driving experience. The vehicle is striking, in large part due to the signature seven-slot grille that makes a lasting impression on anybody who sees this grille driving down the road. It is a symbol of the companies proud history, and it's one of the many features that exist when you come down and experience our Dupage Jeep dealership. The 2018 Jeep Cherokee is also designed with trapezoidal wheel arches that offer a distinct styling for this vehicle. You'll also love the roof rails and the dual chrome exhaust tips that give an extra element of style to this incredible vehicle.
Mechanical
This is one Jeep that is tough as nails on the trails. It is designed to give you the right amount of power and control to maintain your stability in all driving conditions. You'll love when you come down to our Glendale Heights dealership how we aim to help you maintain control of your life with the traction, water fording and high ground clearance of this new vehicle. You'll be able to cross rivers, pass over stones and stay on track to your destination with this incredible new vehicle. Come down and explore the 2018 Cherokee for yourself to see why this is such a tough and powerful vehicle. It has a crawl ratio of 56:1 and you're going to love driving this vehicle on your next adventure.
Powertrain
When it comes to getting a new SUV, you want to make sure you're getting the right power options for your situation. At our dealership, you'll be able to get a 2.4-liter Tigershark MultiAir 2 engine that offers 184 horsepower and 171 pound-feet of torque to ensure you get the right level of power for your situation. Our Dupage Jeep dealership wants you to enjoy a 2018 Jeep Cherokee so that you can get the best possible driving situation. The 2.4-liter engine is able to tow up to 2,000 pounds. There is also another 3.2-liter Pentastar V6 engine if you want a bit more power. This engine is able to give you up to 4,500 pounds of towing capacity so that you can easily haul all of your gear where you need to go.
Safety
When it comes to safety, there are a host of accident avoidance systems that are designed to help you get more from your driving experience. The Jeep is able to offer features like blind spot monitoring and adaptive cruise control to make it easier to avoid an accident. The vehicle also has a reinforced safety cage and all of the passive and active features you would expect from a top-tier vehicle. Parking assistance also comes standard on this vehicle and our Glendale Heights dealership wants to help you take home one of these great new vehicles today.
Come down and get a new 2018 vehicle for yourself. These vehicles are ready for you to take home today, and we can help you get the right Cherokee SUV for your situation. Come and talk to our experienced staff so we can help you get out the door with your new vehicle today. We want to be your preferred auto dealer and we will do what it takes to make that happen.