2017 Jeep Cherokee for Sale Glendale Heights Il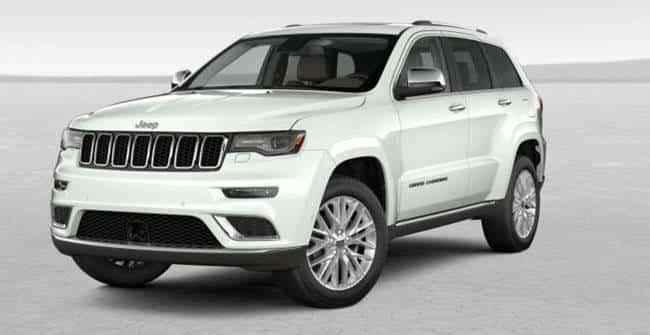 Vehicle Overview
The Cherokee is sporting a new look for 2017, and you need to come in and see this vehicle to believe the aggressive stance and rugged lines of this new model year. The vehicle has taken on a stealthy design, and it looks more sophisticated than ever. When you're in the market for a Cherokee, come down to our dealership serving Glendale Heights residents. We have a wide range of Cherokee specials to help you get more car for your money. Come down and see the difference a 2017 Jeep Cherokee can make in your next adventure.
Interior
The interior of the Cherokee is filled with amazing details that will help you enjoy a more fluid and exciting look. You'll love the soft interior lines combined with rugged looks that give this vehicle a strong and assertive appearance. The touchscreen display makes it easier to access your media, and you'll love the ability to control your music and navigation settings using hands-free technology. When it comes to getting more accomplished, you'll be able to hook up your apps to get next generation access to your most valued content. Give our Dupage Jeep dealership the chance to show you the inside of one of our well-maintained Jeep Cherokee vehicles, and you'll be able to get a great deal on your next vehicle purchase. We have some of the best selection to get a Cherokee for sale in Glendale Heights Illinois, and we want to help you get the best vehicle you can afford.
Exterior
Besides an award-winning style and design, the Cherokee is set to defy your expectations and take you further than you've gone before. With signature LED lighting and an aerodynamic shell, you'll enjoy the ability to get a phenomenal level of performance. Roof rails, exterior accents and dual exhaust tips are just a few of the components that make this an exceptionally well-equipped vehicle. You'll also get a host of options that are designed to make you more visible on the road and allow you to tackle even the harshest terrain. Whether you're going to the grocery store or to the nearest trails, this vehicle will get you where you need to go. The exterior of a Jeep is highly recognizable and unmistakable. Come down to our dealership to view a Cherokee for sale in Glendale Heights Illinois on our lot. We have some outstanding Cherokee specials to help you get more enjoyment out of your vehicle. Come down to Dupage Jeep and get more value for your hard-earned cash.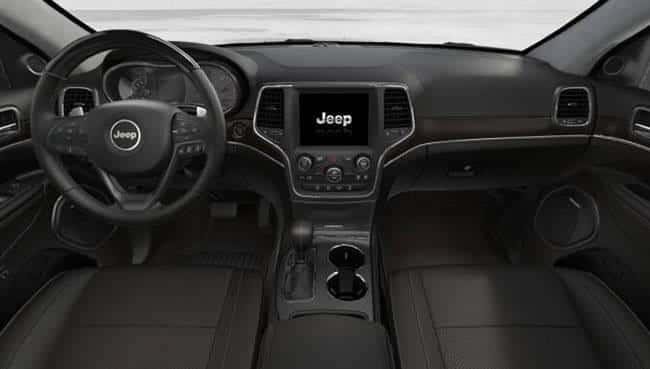 Mechanical
The capability of this vehicle is unmatched. You'll make short work of streams, rocks, snow and mountain passes with the exceptional design of this vehicle. Some of the features include two hooks, ground clearance and off-road traction that will help you stay balanced on all sorts of terrain. The vehicle includes an outstanding four-wheel drive technology so you can have a more stable driving experience. When it comes to off-road performance, you'll be able to maintain an efficient and highly effective vehicle that will tackle the toughest trails. Our Cherokee specials give you a chance to take home one of these remarkable vehicles today. When you come down to Dupage Jeep, we'll show you the mechanical features that make this vehicle tick. The 2017 Jeep Cherokee will floor you with its trail-rated capabilities and outstanding performance. Come down and see our dealership serving Glendale Heights for more information.
Powertrain
Choose from two powerful engines to serve as the heart of this vehicle. You'll be able to choose from the 2.4L Tigershark MultiAir 2 engine that offers 184 horsepower and 171 pound-feet of torque. You can also opt for the 3.2L Pentastar V6 engine that is designed to give you 271 horsepower and 239 pound-feet of torque. This vehicle is designed to power you through the toughest climates and help you achieve remarkable fuel efficiency. The powertrain on your Jeep is built to be tough and reliable. When you come down and get a Cherokee for sale in Glendale Heights Illinois, you'll be able to see how well this vehicle handles for yourself. Our dealership is well-suited to serving Glendale Heights residents with knowledgeable who care about your needs.
Safety
When it comes to safety, you'll get high-strength steel and a body structure that is designed to provide maximum crash protection. With ten airbags, the entire cabin is covered in the event of an accident. You'll also be able to take advantage of both passive and active features so you can stay safe in a variety of situations. The vehicle also comes with intelligent monitoring features to make you aware of changing road conditions and to keep you from an avoidable accident on and off the road. Come see the safety features for yourself and check out our Cherokee specials available at Dupage Jeep. We have some of the best 2017 Jeep Cherokee models in stock and we want to help you select the best model for your needs.
Give us a call to schedule your time to get into a 2017 Jeep Cherokee model. We have trouble keeping Jeep models in stock. Our professional sales staff are used to serving Glendale Heights shoppers and meeting their unique needs. For a prominent dealership that is able to provide you with superior service, contact our staff to view one of the Cherokee for sale in Glendale Heights Illinois.