2017 Dodge Challenger for Sale Glendale Heights Il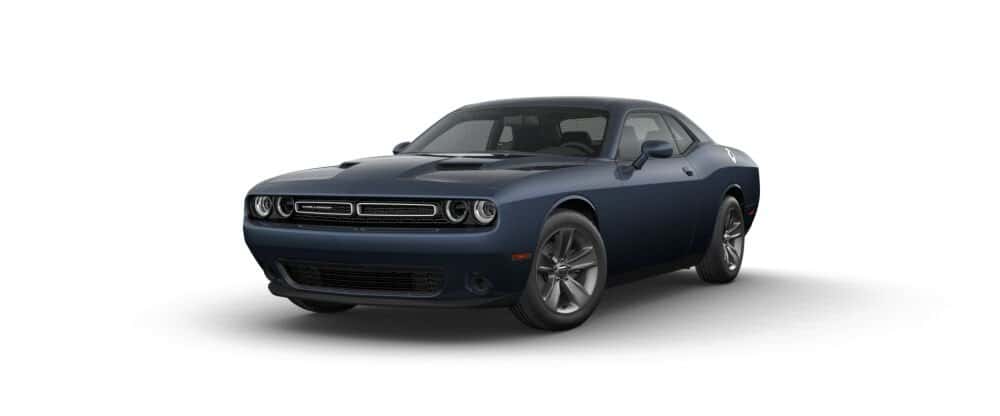 Overview
The 2017 Dodge Challenger arrives with new editions and more thrills. Rivals cant compete when it comes to top horsepower or personalization. So, whether your thing is style or speed, the Challenger has you covered. Dupage Dodge is your home for Challenger specials for 60139 zip code shoppers.
Interior
For a muscle car, the Challenger is remarkably spacious and definitely comfortable. Drivers will enjoy taking this car for their regular commute. The backrow confidently offers three seatbelts, unlike the Camaro or Mustang. Unlike those cars, Challenger backseats are spacious enough for adults. The eleven editions provide more than 12 seat combinations. Regular seats may be traded for sports seats with extra bolstering. A unique Houndstooth cloth offers a throwback look while Nappa or Laguna leathers let you go more upscale. Unlike some cars, these upholsteries include two-tone color choices. Hues come in pearl, black and tungsten with accents of sepia or ruby red. Alcantara inserts provide a soft, suede-like touch. The cockpit offers many amenities including a fully digitized instrument panel, a heated steering wheel, climate-controlled front seats, and a programmable thermostat. Modern living requires contemporary dash tech. Toward that end, the 2017 Dodge Challenger can be equipped with a small audio display or an enormous 8.4-inch touchscreen. UConnect apps make it easier to utilize the Bluetooth streaming audio. Siri Eyes Free and navigation round out the advanced system. When you are shopping for a Dodge Challenger for Sale in Glendale Heights, be sure to ask the Dupage Dodge staff to demonstrate how the Challenger touchscreen works. For big trips, the Challenger has the largest trunk its class. In fact, with 16 cu.ft., it beats many midsized sedans.
Exterior
Among the selection of Dodge Challenger for Sale in Glendale Heights, youll find an incredible variety of colors and style options. Heritage style reminds the onlooker of the Challengers early days as a muscle car phenomenon. Exciting graphics give this car an even more distinctive look. Curb appeal is heightened by trim levels that add special features. A power bulge hood or a special hood scoop enhance the muscle car image. A new T/A edition, for instance, wears distinctive Air Catcher headlights to assist with aerodynamics. A modified directed cold-air hood system is also on board. Satin Black exterior graphics and 20-inch alloys round out the edition's unique curb appeal. Truly Dodge gives you more ways to tailor the Challenger's look than you'll find on Mustangs, Camaros and other competitors. All 60139 zip code shoppers are encouraged to contact Dupage Dodge to learn more about Challenger specials and trim levels.

Mechanical
An eight-speed automatic transmission controls how the car utilizes its power outlay. Low-rev torque helps it take off from a standstill. This ZF-designed transmission trims a second or more off of launch times. If you prefer, there's an available manual transmission on select edition. Extra features, such as Brembo brakes, are available with different trim levels to provide the stopping power needed for a speedier ride. Although most have a racy rear-wheel drivetrain, Dodge has introduced an all-wheel drive GT edition. All-weather traction is the perfect addition to this roadster's bag of tricks. The specialized suspension adds to the car's racy handling. A test drive of the 2017 Dodge Challenger is the best way to test how the car handles in the real world.
Performance
Whether you play it safe with the base edition or head for the track with the SRT Hellcat edition, the Challenger is sure to deliver. This slice of Americana is a futuristic thrill ride with its 707 horsepower engine. The Hellcat generates 650 lb.-ft. of torque and achieves top speeds exceeding 200 mph. It makes the 0-60 mph sprint in a jaw-dropping 3.4 seconds. If you just want an everyday ride, however, you can get the regular Challenger. It generates a healthy 305 horsepower, beating the Mustang's base edition. In between, there are even more choices, allowing Glendale Heights Dodge drivers to satisfy their daily thrill quotient. The first V8 generates a healthy 370 horsepower. The second V8 spits out 485 horsepower and 475 lb.-ft. of torque. Each step up comes with more equipment and aerodynamic features.
Safety
Even with its emphasis on speed, the Challenger insists on safety for Glendale Heights Dodge drivers. The federal crash authorities gave it all five stars for meeting or exceeding safety expectations. Eight airbags help keep you safer. Dodge utilizes Ready Alert Braking, a system that will prime the brakes to provide faster stopping power in an emergency. Crash avoidance has also been add to the Challenger's menu. For reverse maneuvers, a rearview camera can be augmented by a rear cross-traffic alert. A blind spot monitor watches for side swipe dangers. The lane watch keeps an electronic eye on the lines, making sure the Glendale Heights Dodge Challenger doesn't stray into another car's path. In response to an unheeded forward collision warning, automatic braking can reduce damage or prevent an accident. Adaptive cruise control can manage speed in busy traffic.
You are invited to test drive a Dodge Challenger for Sale in Glendale Heights. The Dupage staff can answer your questions about Challenger specials for 60139 zip code shoppers.