OEM vs. Aftermarket Parts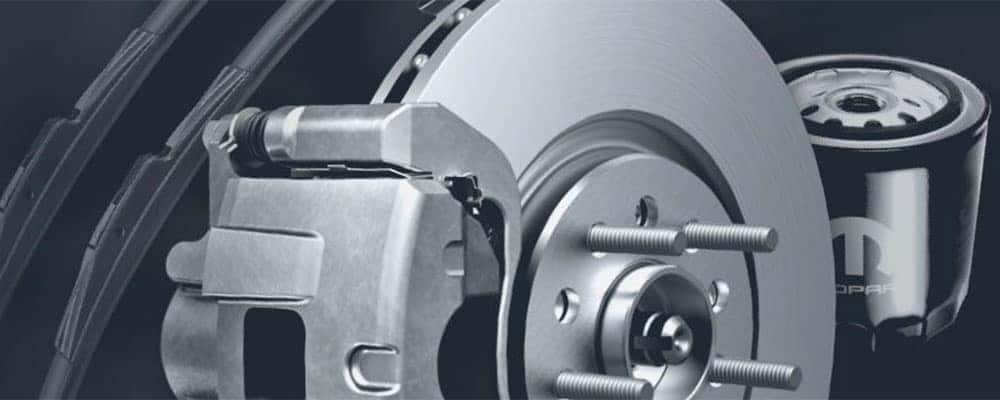 If you need a replacement part for your vehicle, you have a decision to make. Should you go with the Original Equipment Manufacturer or try an aftermarket part? While plenty of customers have their own opinions on the OEM vs. aftermarket parts debate, we'd like to explain why DuPage CDJR in Glendale Heights is so committed to using original parts when possible. But first, let's go through the basics.
What are OEM Parts?
OEM car parts are made by the original manufacturer of your vehicle. That means your Dodge Journey car part or your Jeep Cherokee car part is made by Mopar. Mopar produces authentic OEM parts for your Chrysler, Dodge, Jeep, RAM, Fiat, or SRT vehicle. Why does this matter? Your car's manufacturer knows exactly what your vehicle needs. You can feel confident that your replacement part will fit perfectly in your car, and many companies even back their replacement parts with a one-year warranty for peace of mind. There's no guesswork when you choose an OEM part for your replacement.
Which Car Parts Should I Buy?
When most customers need a repair, price is the first thing on their minds. That's why many veer toward aftermarket car parts. Aftermarket parts are made by a third party, and they are often less expensive than OEM counterparts. However, there's no guarantee of quality. Your replacement might be great, or it might be a total lemon – and you usually have no warranty to save you if something goes wrong. On the plus side, aftermarket parts feature more variety and better availability for drivers on a time crunch. Are those potential benefits worth the potential drawbacks? The choice is up to you, but we prefer to stick with the tried-and-true original equipment manufacturer when we can. Over our many years in the automotive business, we've found that OEM parts are simply more consistent with higher quality overall.
Mopar Cargo Ramp for RAM trucks. OEM Accessories are tested and proven to work with your vehicle.
You can trust our
Certified Service Technicians
to do the job right!
Find Quality Car Parts at DuPage CDJR!
Want personalized recommendations about whether OEM vs. aftermarket parts are right for you? Visit the parts department at DuPage CDJR, near St. Charles and Naperville, to find out more. Our expert technicians would be happy to answer your questions, so you can get the best performance possible out of your vehicle!