Jeep Wrangler Reviews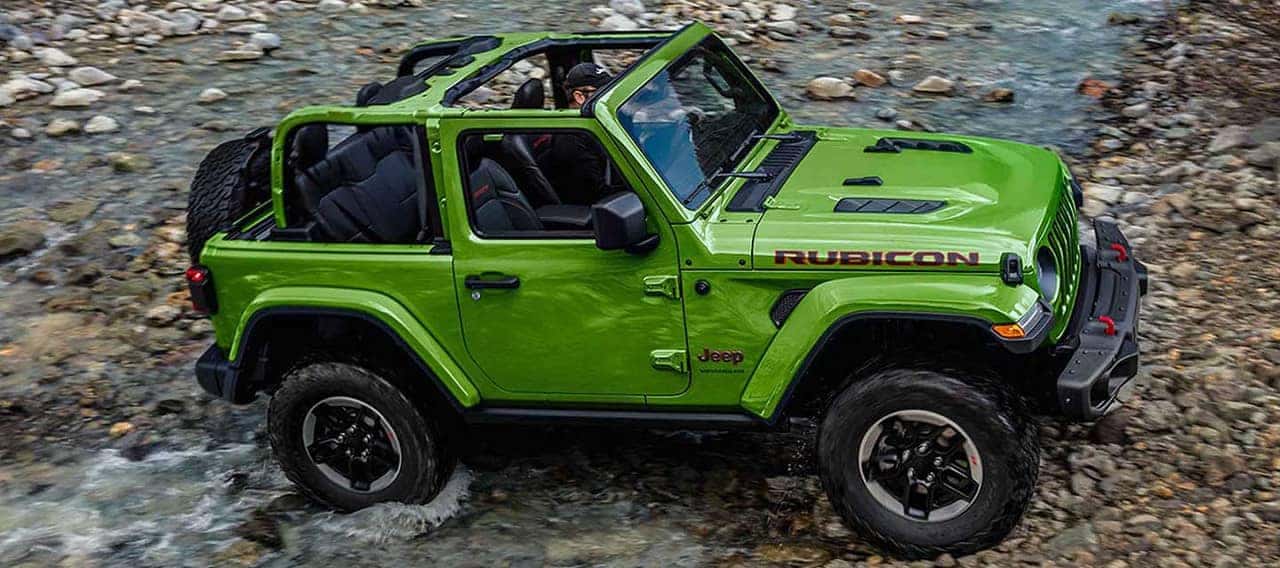 The Jeep Wrangler models have been a staple of the Naperville and Lombard roads for years, and based on the latest Jeep Wrangler reviews, you can expect to see plenty more Wranglers in St. Charles. Not only do the latest Jeep Wrangler models retain that awesome performance of previous generations, but the new style and technology upgrades your driving experience even further.
Truck Highlights
The Jeep Wrangler specs have always attracted the adventure-ready crowd due to superior on- and off-road performance. The Car Connection noted the 2019 model's superior off-road chops, no matter which trim level you select, as well as the impeccable available off-road system. And while the Wrangler continues to lead the pack in durability and ruggedness, it's the restyled design that gained tons of buzz with the press. U.S. News & World Report wrote about the upgraded cabin materials and impressive technology, while Edmunds was wowed by the seemingly endless customization options.
Notable Quotes
Sometimes the best way to find out about a new vehicle is to read the words directly from the experts. What do the leading car reviewers have to say about the Jeep Wrangler specs? Let's see!

The Car Connection: "If the 2019 Jeep Wrangler could run for president, it'd win by a landslide. Its popular, boxy exterior is so honest it's practically marriage material, and its interior is smoothed over and groomed so well it should be a stump speech."
Edmunds: "The 2019 Jeep Wrangler offers something for everyone. The Wrangler deserves a spot on your shopping list, whether you want a supremely capable off-road bruiser or a rugged-looking boulevard cruiser."
Motor Trend: "Icon is a much-abused term, but it's difficult to describe the Jeep Wrangler any other way," Angus MacKenzie said. "This is an SUV whose style is substance; the Wrangler looks the way it does because of what it does. The advancement in design is in the minutiae, the tiny details that make it more useable, more capable."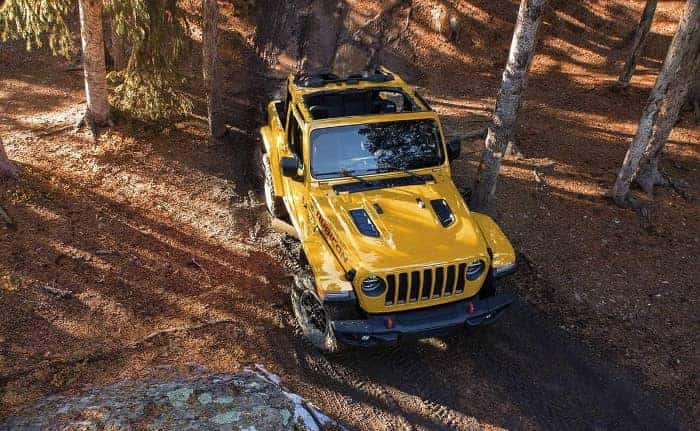 Find Out More About the Latest Wrangler
Want to pick out your new Jeep Wrangler today? Take a look at our new Jeep Wrangler inventory, and contact us at DuPage CDJR to set up a test drive. Still researching your options? Take a look at our guide to Trail Rated models.
More About Jeep Wrangler Features
The 2019 Jeep Wrangler offers St. Charles shoppers impressive off-roading capabilities, legendary power, and a unique style. Offering 10 exterior color options, and a multitude of interior choices, you'll be able to customize your new Wrangler to suit your tastes. Explore the color options of the new Jeep Wrangler today at DuPage Chrysler Dodge Jeep RAM! Learn More View…

The Jeep Wrangler models have been a staple of the Naperville and Lombard roads for years, and based on the latest Jeep Wrangler reviews, you can expect to see plenty more Wranglers in St. Charles. Not only do the latest Jeep Wrangler models retain that awesome performance of previous generations, but the new style and technology…