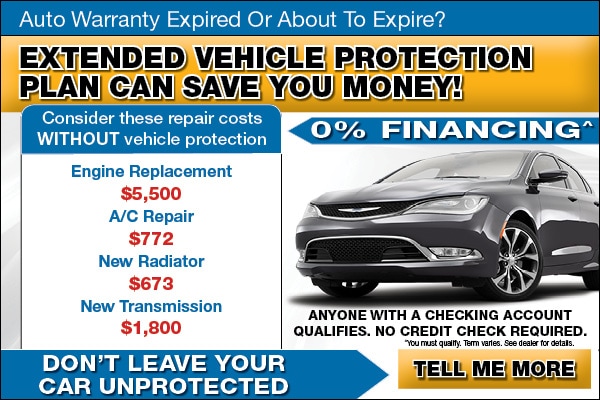 We have a full line of Chrysler Extended Service Contracts. Including:
Mechanical Coverage Plans (even Lifetime)
Convenience and Scheduled Maintenance Plans
Lube Oil & Filter Plans
Alternative Transportation Plans (Roadside Assistance and Rental)
Road and Tire Hazard Plans
Chrysler Service Contracts are the only warranty plans and service contracts backed by Chrysler LLC. Your Chrysler Service Contract will be honored at ALL Chrysler, Dodge, and Jeep Dealerships located in North America.
Call (866) 365-0000 for a Free Quote!